Editorial Feature
---
Aero Enterprise inspects industrial plants for voestalpine
Published September 10th 2018
Words By: Aero Enterprise
Aero Enterprise inspects industrial plants for voestalpine
In April, airborne inspection of industrial plants was carried out on the voestalpine plant premises in Linz/Austria to examine potential damages.
Linz/Austria, 14th May 2018. Through the cooperation with voestalpine at the Linz facility, Aero Enterprise has taken the next step towards inspection of industrial sites for damaged areas and anomalies. Various industrial plants, such as blast furnaces and gasometer, were inspected in April for a total of three days with the in-house developed helicopter drone.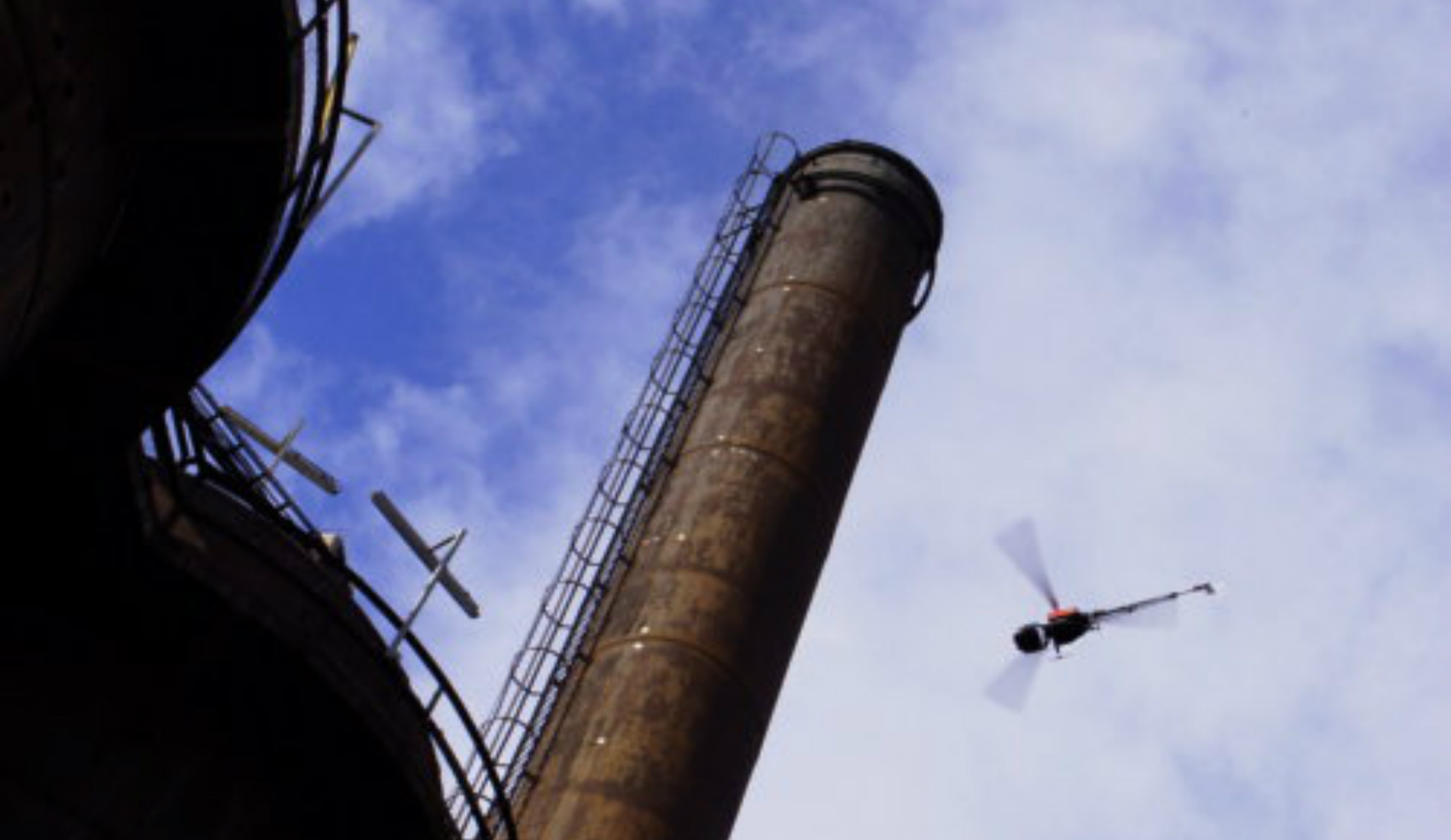 Drone inspection in the industrial sector
"The use of the fully automated high-tech robot 'SensorCopter' not only makes inspection more efficient, it also reduces downtime and significantly increases safety at work," said Robert Hörmann, CEO of Aero Enterprise.
The focus of the test flights is on the efficient use of the self-developed system - consisting of a flying robot with high-resolution camera and sensors, a mobile ground station and an analysis software for the detection and classification of damages and abnormalities. Aero Enterprise has already proven its ability to use this innovative approach to airborne quality assurance on wind turbines, which is now being used increasingly in industrial plants.
Cooperation with technology and industrial goods company
The initial cooperation with voestalpine provides new insights into the special features of industrial plant inspection for Aero Enterprise. The focus of the cooperation is the practical implementation of inspection flights under the high safety conditions and the control of complex facilities, which requires specially trained UAV pilots. The proprietary software AERO-Lyse is used for the evaluation of the data.
About Aero Enterprise
Aero Enterprise uses flying robots to inspect onshore and offshore wind turbines, in particular, rotor blades and surface structures, as part of a new and sustainable inspection service for wind turbine operators, service companies, experts and insurance companies. The data of the inspected objects recorded with the SensorCopter are analyzed, classified and documented for damages and abnormalities by means of the self-developed software AERO-Lyse.
Aero Enterprise GmbH was founded in 2013. Managing partners are the former aircraft technician and military pilot Robert Hörmann and the trained technician and experienced consultant Peter Kurt Fromme-Knoch. The focus of Aero Enterprise GmbH, located in Linz/Austria, is the airborne quality assurance of wind power plants, industrial plants, bridges and dams.
Publisher and press contact:
Aero Enterprise GmbH
Peter Kurt Fromme-Knoch
Industriezeile 35
4020 Linz, Austria
Telephone: +43 7435 21110 100
E-Mail: [email protected]
Web: www.aero-enterprise.com
---