Editorial Feature
---
Are you ready for the forthcoming ISO Standard for Unmanned aircraft systems - Operational procedures
Are you ready for the forthcoming ISO Standard for Unmanned aircraft systems —Operational procedures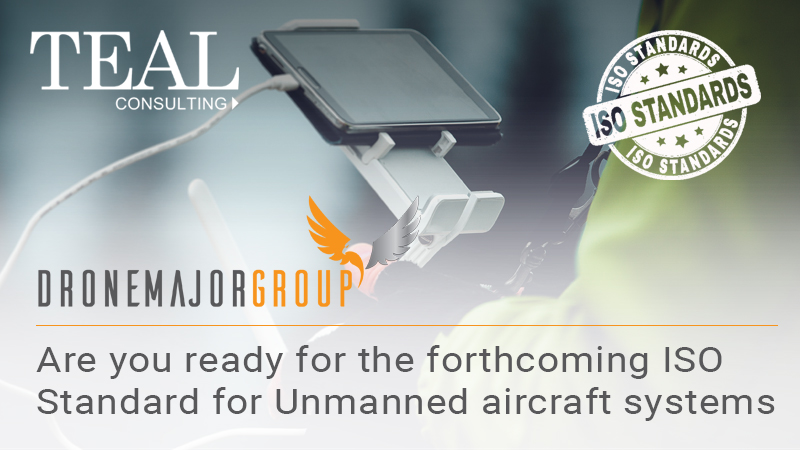 Invitation to participate
The forthcoming ISO standard outlines requirements for UAS operational procedures which form part of a robust UAS safety and quality standard. This document applies to all UA regardless of size, categorisation, application or location and represents the international best practice for the safe operation of all UAS.
It is the first international standard in the world to address such procedures and specifies the requirements for safe commercial UAS operations. The aim of the standard is to provide a framework to ensure operational procedures meet the required standard - which enables operators to demonstrate that their approaches not only comply with the relevant regulations but meet industry best practice. 
This document is structured in a way to provide a logical pathway from core principles to specific requirements, which enables operators to demonstrate how they meet for example: 
·        Safety management system
·        Compliance with airspace regulations
·        Unmanned aircraft requirements
·        Flight operations
Drone Major in partnership with TEAL Consulting are seeking a number of operators who recognise the need for ISO standard in this developing area. The aim is to work with a small number of operators to ensure that the standard will provide the necessary basis for assessing operator's capability to deliver drone services for the future. 
The aim is to work with the selected operators to develop an understanding of the key elements of the standard and the implications for your business, establish outline protocols and initial guidance for the future. Those who are selected to participate will also help identify key benefits for businesses using the standard as a business tool and an effective method of maximising resources. 
To register your interest in participating in this opportunity, please email [email protected].  Please note that this opportunity is limited to a small number of businesses but we will respond to everyone. 
---