Editorial Feature
---
BAPCO Expo 2019: In Case you Missed it…
The BAPCO Public Safety Communications Expo 2019 was a great opportunity to learn from and network with many industry leaders – from Samsung and Airbus to H-Robotics and Airvis. This year's Expo included the first 'Drone Zone' and Drone Major Group was delighted to be one of the featured providers, with our own Chief Executive, Robert Garbett, presenting on two important topics: Perpetual surveillance and the future of drones.
For those of you who missed the event, this podcast episode explores the highlights of Garbett's presentations, as well as other insightful takeaways from the two-day event.
A great event with a great turn out, Drone Major Group is excited to continue the enthusiasm and bring out even more suppliers to the 2020 BAPCO expo.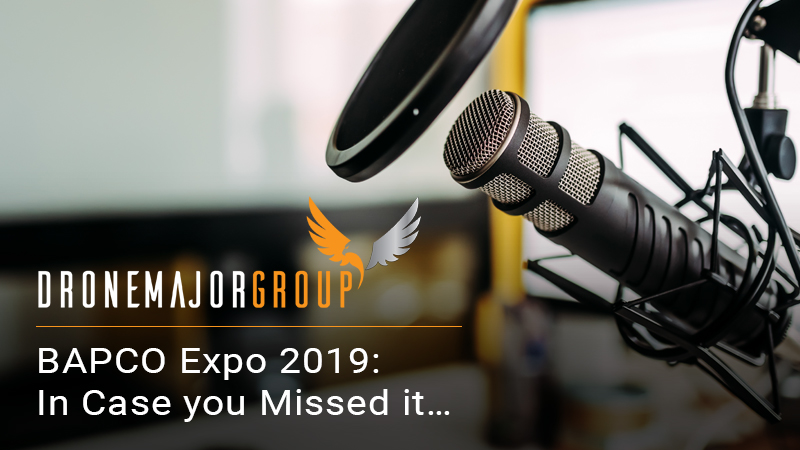 ---