Editorial Feature
---
Collaboration is Key Utilising Co-Creation to Create Sustainable Solutions
Published January 28th 2019
Words By: Drone Major
The most successful products, the most innovative technologies and the things we use daily and could not live without are all the result of collaboration. The merging together of new visions, plans, trials and errors, allow superior solutions to emerge as a result of the cooperation between many minds. Clearly, to the consumer, collaboration is an undeniable asset.
The tendency in business, however, is to view collaboration as a threat to both financial success and the protection of intellectual property. Organisations fear losing credit for their contributions, being overshadowed by another party or fiscally suffering from the success of something that was, at the beginning, their primary vision. When businesses work together to materialise new ideas, new technologies and new theories, the risk of unequal reward is possible - A risk that some are unwilling to take, despite consumer demand.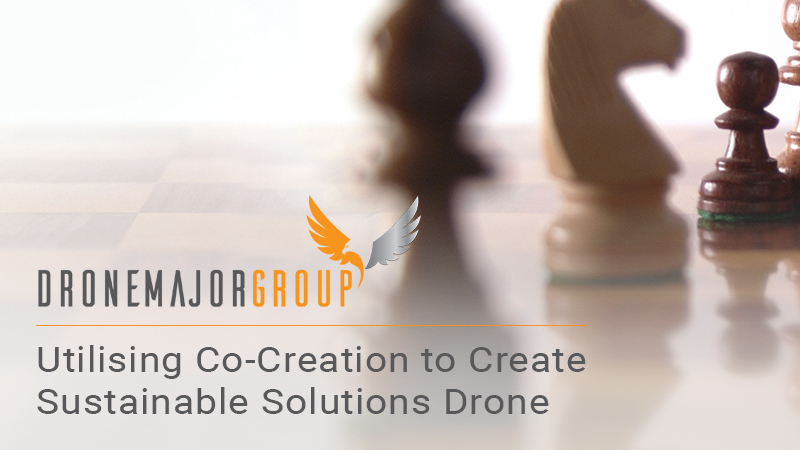 TEAL Consulting, however, takes a progressive stance. Their representatives put it best when saying, "Inspiration without collaboration is just a lot of great ideas that evaporate into the ether." With technology in particular, the importance of proper collaboration and cooperation between parties is critical. Innovations, both hardware and software, simplify processes, improve functionality and even save lives in certain industries. If companies do not collaborate, do not share their ideas and seek help on their incomplete prototypes, society suffers. TEAL specialises in assisting varying organisations, consultancies or individuals to work collaboratively towards an innovative solution that benefits both the parties and the client. From rapid alignment of leadership to data driven decisions, TEAL takes a comprehensive approach to sustainable change.
The days of relying upon one sole supplier are no more as consumers now have the ability to pick and choose exactly what they prefer from the plethora of solutions available. In terms of advanced systems and technological integration, collaboration is key. Opting to utilise innovative technology, like drones, can dramatically enhance productivity, safety and efficiency when done properly.
At Drone Major Group, we value consultancy and collaboration among all industry professionals. We believe that collaboration is the very key to success in guiding the development and integration of technology. To learn more about how we support our partners and stakeholders, click here.
To learn more about TEAL Consulting, click here.  
---