Editorial Feature
---
Drones for Good: The Lake Victoria Challenge
Published April 16th 2019
Words By: Drone Major
Drones have been getting a bit of bad press as of late, with most coverage focusing on malicious use and dangerous applications. It can be difficult to see the positives and the possibilities amidst the negatives – so, welcome The Lake Victoria Challenge.
The Lake Victoria Challenge (LVC), taking place 25-30 November in Mwanza, Tanzania, is a place for drone technology innovators and suppliers to showcase the benefits of their technologies in a real-life scenario. Focusing on air drones with delivery capabilities, the LVC is utilising the rural, infrastructure-lacking region of Mwanza to highlight drones' ability to "transform mobility through technology."
The goal of the challenge is to discover the most applicable, sustainable air drone technology that can safely and reliably connect the people of Lake Victoria – one of the most densely populated rural areas in the world. An infrastructure based on drone flight would be used to deliver necessities, such as medical aid, food, and drink, to the isolated region.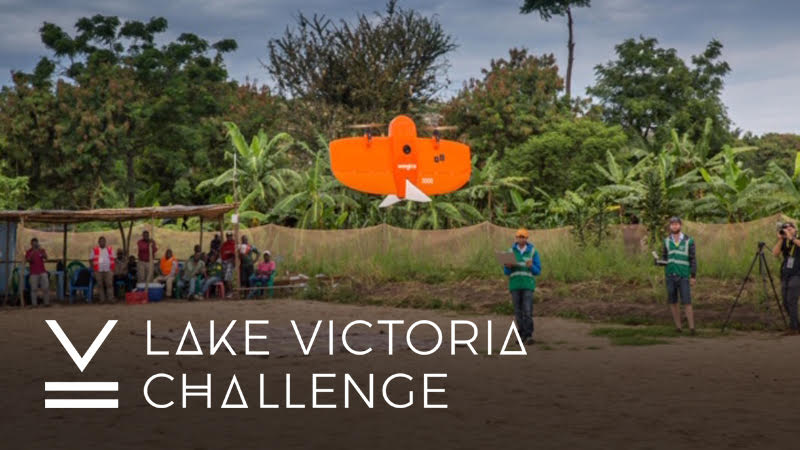 The Lake Victoria Challenge is a great opportunity to showcase technology, whilst improving the quality of life and long-term infrastructure system of the people of the Lake Victoria basin.
If you are an air drone provider that has a functional system with delivery capabilities, please apply to The Lake Victoria Challenge here.
(Image: Wingtra team landing at Juma Island Droneport - World First Beyond Visual Line of Sight flight using ADSB transponders, Involi Unmanned Traffic Management System and operating in Class D airspace by Wingtra at Lake Victoria Challenge)  
---