Editorial Feature
---
Join Drone Major Group in the 2019 Elma Sperry Yachting Challenge
Supporting PTSD Resolution
Drone Major Group is proud to be the lead sponsors of this year's Elma Sperry Challenge, a unique and exciting sailing regatta that brings together members stakeholders of the drone industry in an informal, philanthropic setting. The event provides the perfect opportunity for both internal team building, as well as offering key moments for networking with other industry members and professionals – all whilst supporting a great cause and one close to Drone Major's heart.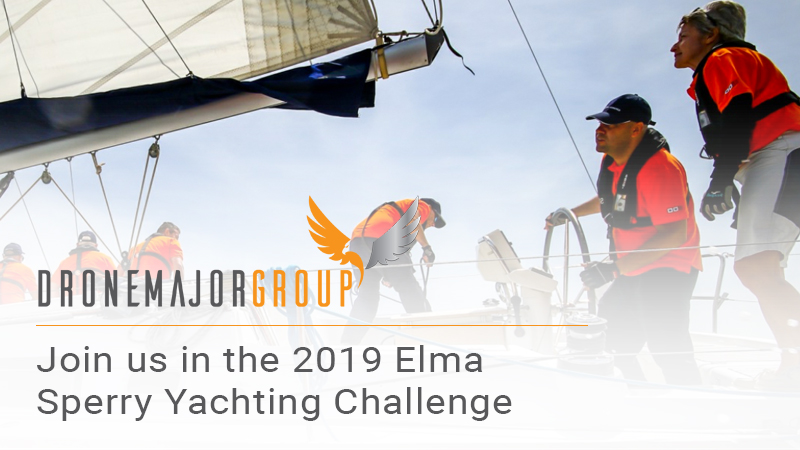 The event itself is to take place 8-9 May 2019 at the Royal Southern Yacht Club. It is an experience full of leisure and fun, starting with a BBQ dinner on the eve before the race and finishing with an award ceremony to celebrate the winning team. The race is fully supported by excellent training staff, making the event enjoyable for experienced sailors and novices alike. Truly an irreplaceable opportunity for your company to grow together and make vital connections within the drone industry.
The logistics of the event are as follows,
8-9 May 2019, Royal Southern Yacht Club, Hamble, Southampton
The very reasonable fee of £2450, which includes:
A boat with a skipper (6-7 person max)
Race insurance
Supper (evening of 8 May 2019)
Breakfast (morning of 9 May 2019)
Onboard lunch, drinks and accommodation
Photos to share with friends, family and coworkers
Team building with colleagues and networking with the industry
Drone Major would love to see other members of the industry (or other organisations looking to gain more insight into the drone industry) at the event. Additionally, The Elma Sperry team have a few opportunities left to sponsor various parts of the event, a great opportunity to gain publicity and exposure.
If you are interested in becoming a sponsor or purchasing a boat to participate alongside us in the race, please contact Megan Smith at [email protected] for more information.
---