Editorial Feature
---
SalusUAV: BVLOS Training & Operational Safety Cases
Published October 17th 2018
Words By: Daryl Johnson
Many professionals are looking to unlock the full commercial potential of their drones by wanting to fly BVLOS. 
Whilst routine BVLOS flights are not yet allowed by the CAA, it is still possible for your business to operate BVLOS with the correct permissions and training.
Operating BVLOS is not simply flying longer distance flights, the skills required involve decision making, situational awareness, workload management, communications and automation management. At SalusUAV we know more about BVLOS than anyone  else because we have spent the last four years being funded by the UK government to do research into BVLOS drones.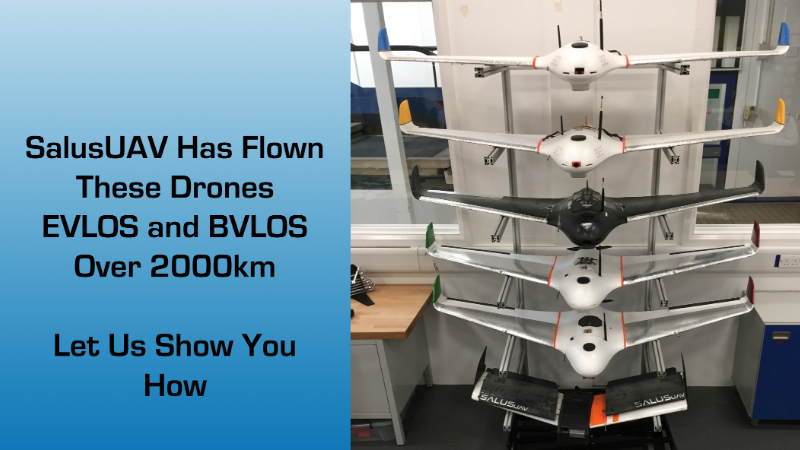 Having flown over 2000km EVLOS and BVLOS, we can help you prepare a thorough Operational Safety Case (OSC) and our instructors can train you properly because we know what we're talking about.
Contact us for more info.
---