Editorial Feature
---
SalusUAV Completes BVLOS Research Project
Published March 25th 2018
Words By: SalusUAV Ltd
In the very near future, all areas of the economy will begin to see the impact of drones on their operational processes; from the way we travel to how we receive goods and services. According to some sources, the extent of that impact equates to a total commercial UAV market value of $127 billion.
The key to unlocking the full societal and economic potential of drones lies in allowing them to fly Beyond Visual Line of Sight – BVLOS. Regulations in most countries demand that drones must have a Sense and Avoid System in order to conduct routine BVLOS operations.
SalusUAV won funding from the Department for Transport Innovation Challenge Fund to develop such a Sense and Avoid system. Working with our partners at the University of Bath we have now successfully completed the project.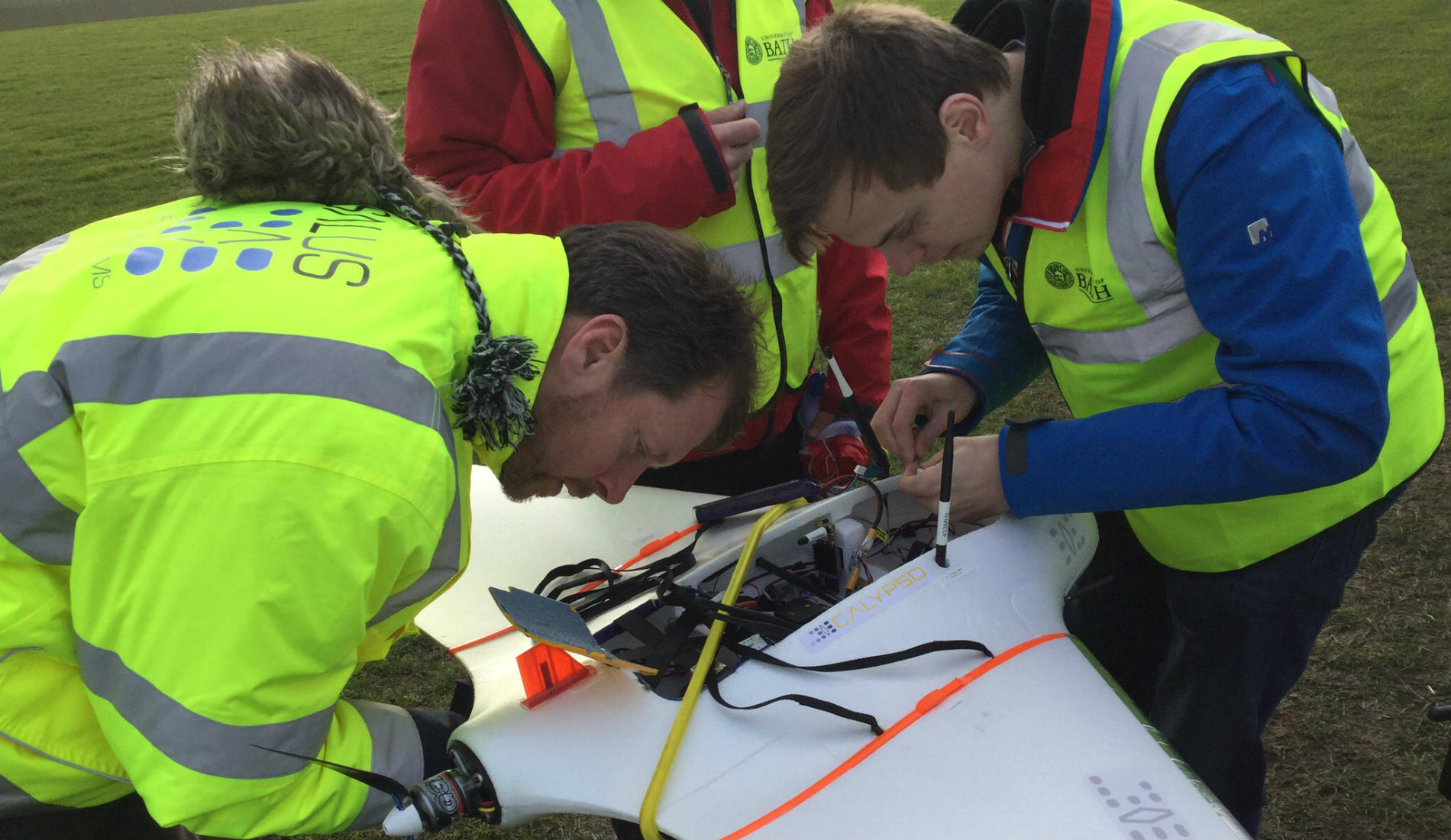 An intense period of simulator modelling was followed by several increasingly complex real flight scenarios. Whilst the flight scenarios were complex, we know from our background as professional pilots that the best way to eliminate errors in flight is to plan ahead as much as possible so that the flying bit is simple. With this in mind the UAVs we developed were fully automated, in fact, the only human input required was pushing a pedal to initiate the catapult take-off. The entire remainder of the flights, all the way to landing, was automatic and followed a pre-planned route.
The final flight involved 3 of our Sense and Avoid equipped UAVs being airborne at the same time, all programmed by us to collide with each other at several points along their respective routes. With no human input whatsoever, all 3 drones sensed and avoided each other a total of seven times, completed their routes and landed.
SalusUAV believes that our system is such a compelling solution to BVLOS operations that we will be commercialising it, not as an expensive new drone, but as a plug-in retrofit to existing drones. Our energies over the next weeks and months will be spent in discussions with potential investors.
We would like to thank our colleagues at the Department of Electrical and Mechanical Engineering at the University of Bath for all their hard work. Thanks also go to the DfT for their support and enthusiasm throughout.
---