Editorial Feature
---
SalusUAV Develop a Sense and Avoid System
Published June 20th 2018
Words By: SalusUAV Ltd
Stream video here: https://www.youtube.com/watch?v=6_QATwPXCQ8&t=40s
To fly Beyond Visual Line Of Sight, regulatory bodies demand that a drone has a 'Sense and Avoid' system so that it can detect other aircraft and avoid collisions with them. The absence of any effective system means that currently, if an operator wants to fly BVLOS, special permission must be requested from the regulator and the airspace must be sterile. This process carries with it an onerous time and admin burden for businesses. It also limits the possible applications that drones can undertake. This situation is unsustainable if we are to manage the predicted millions of commercial drones entering the market.
Rather than trying to redesign the Unmanned Traffic System, SalusUAV has approached the problem by looking at the drone. We have produced a game-changing "Sense and Avoid" system called MROC.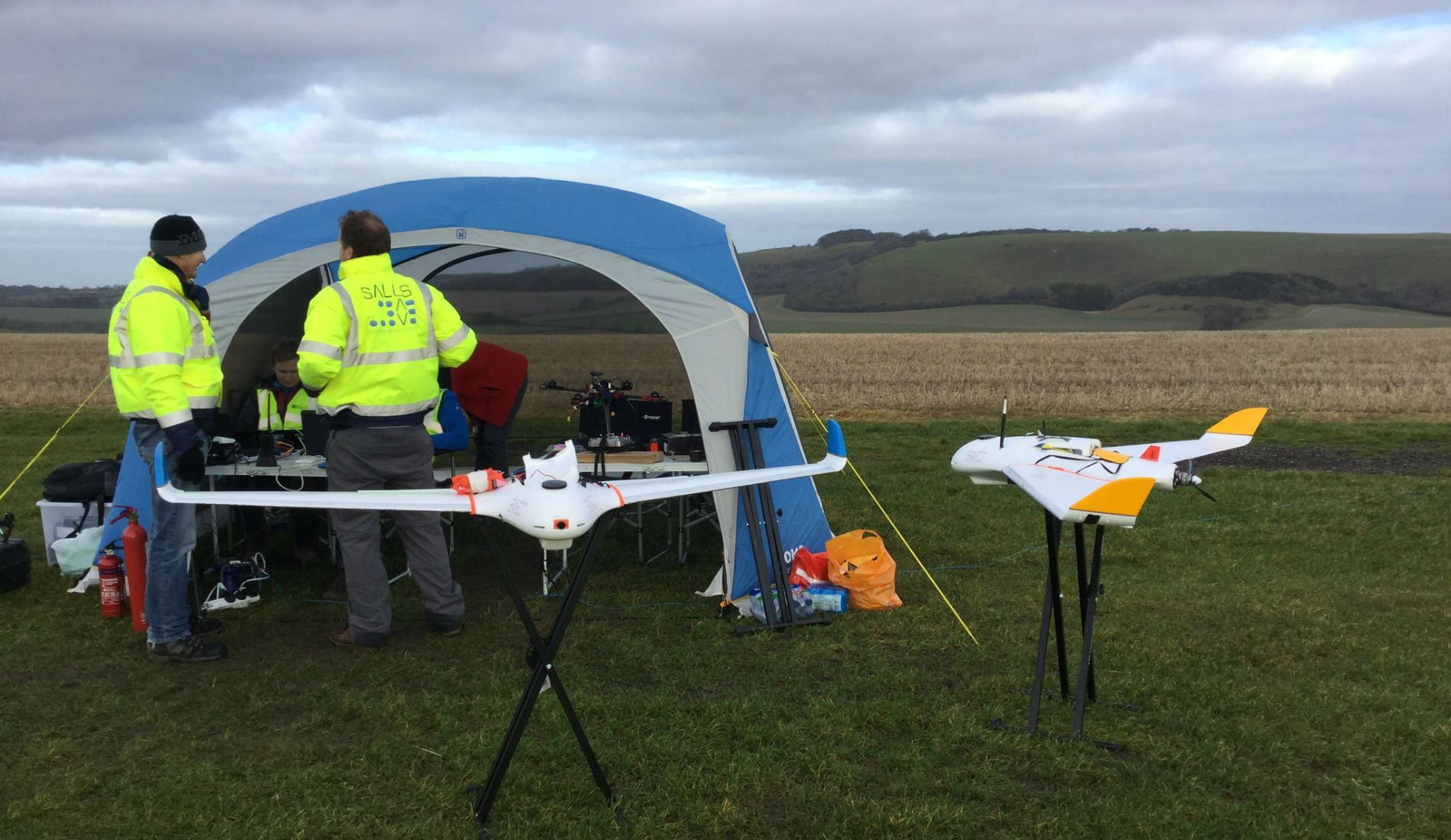 Just like human pilots, drones need to be able to make independent decisions. So, we based our control algorithms on pilot logic, as a result, MROC drones can make decisions about relative risks: they are smart, and they are autonomous.
A drone equipped with MROC would be able to detect other aircraft and avoid collisions with them without any input from the operator. No need for sterile airspace, no need for lengthy special permissions, no need for constant monitoring by the operator.
In fact, we have gone further; MROC not only considers other aircraft, it senses and avoids bad weather and ground-based risks like terrain and critical infrastructure. By constantly flying the path of minimum risk, our technology allows drones to fly further, safer and more intelligently.
All of this capability is contained in a collision avoidance module or "black box" and a small piece of software installed in the drone ground control station. The basic system is about the size and mass of a smartphone. The black box can be installed during drone manufacture or retrofitted to existing drones. This means that almost any drone can be transformed from a mere flying camera to an intelligent and safe autonomous aircraft.
MROC can fit into any UTM architecture, adding a layer of operational safety and bringing routine BVLOS operations within easy reach.
---