Editorial Feature
---
Scopito: Creating a tag line for the leading company of its field
Published January 10th 2018
Words By: Scopito ©
In this letter, we will present some thoughts about what Scopito wants to be in relation to the rest of the drone industry.
At Scopito we cooperate with UAV pilots, asset managers and maintenance people from all over the world, on developing our software platform in a direction that will make sense for the actual users of the platform.
A few days ago, we threw a small employee workshop at Scopito. We set a watch timer and every employee spent five minutes writing down ideas for a new company tagline/pay off on post-its. We then spent an hour evaluating the suggestions, and within this hour we became increasingly aware of the direction that we wanted Scopito to go and the direction Scopito was going. Which luckily is the same direction. But what is that direction?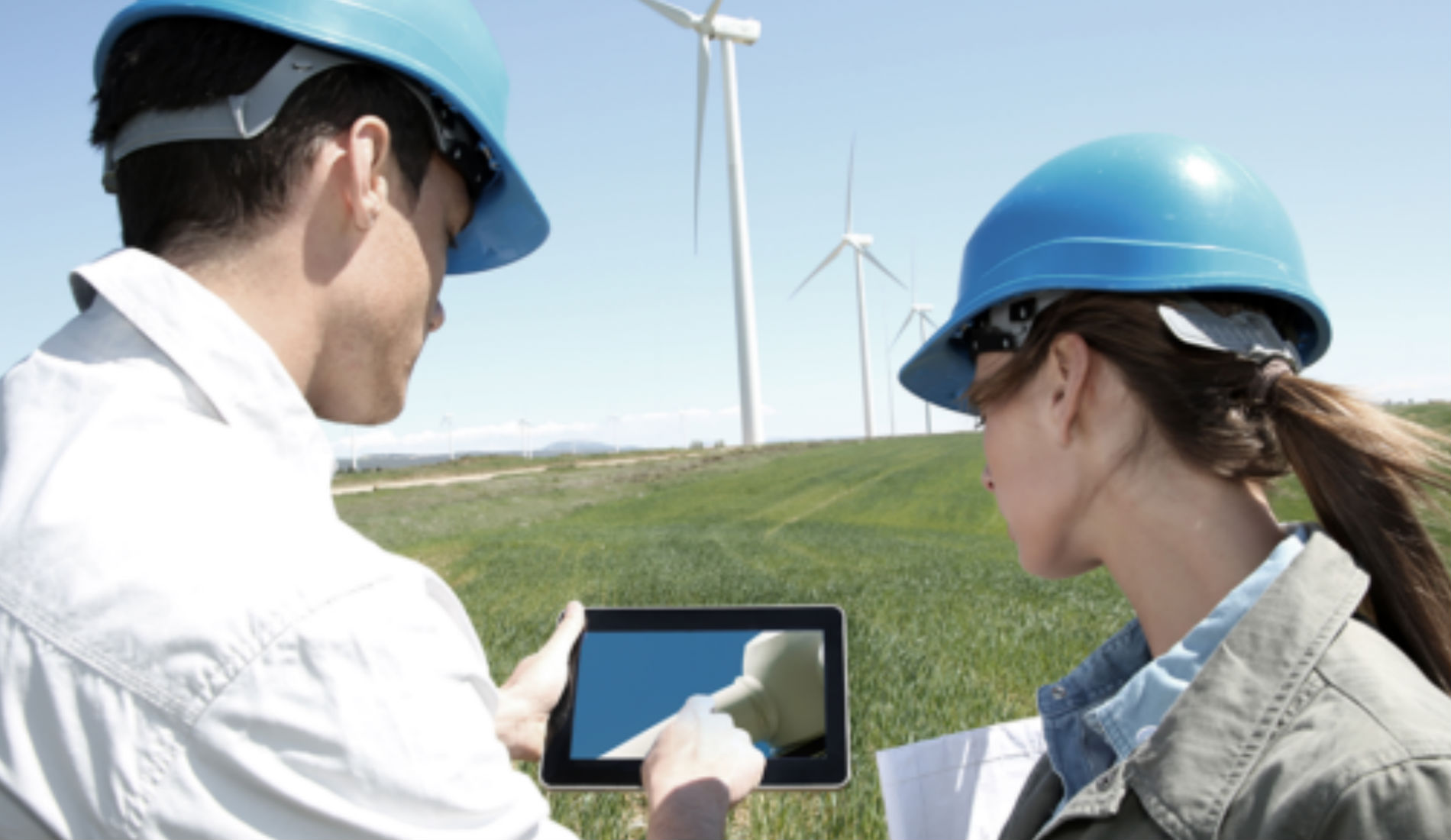 It can be described in the following points:
- We want to create what people need. This may seem obvious, but actually doing it means that we have to actively cooperate with customers, stay in touch and find an interest in how they are using the platform. The results of this are what you found in the Drone Major's newsletter.
- We aim for automation. Completely automated data management doesn't seem realistic right now, however in a foreseeable future we will present a version of Scopito where AI algorithms will be pointing out points of interest (e.g. corrosion on an electric wire) and a person will take over the rest of the analysis and decide what to do next about the issue.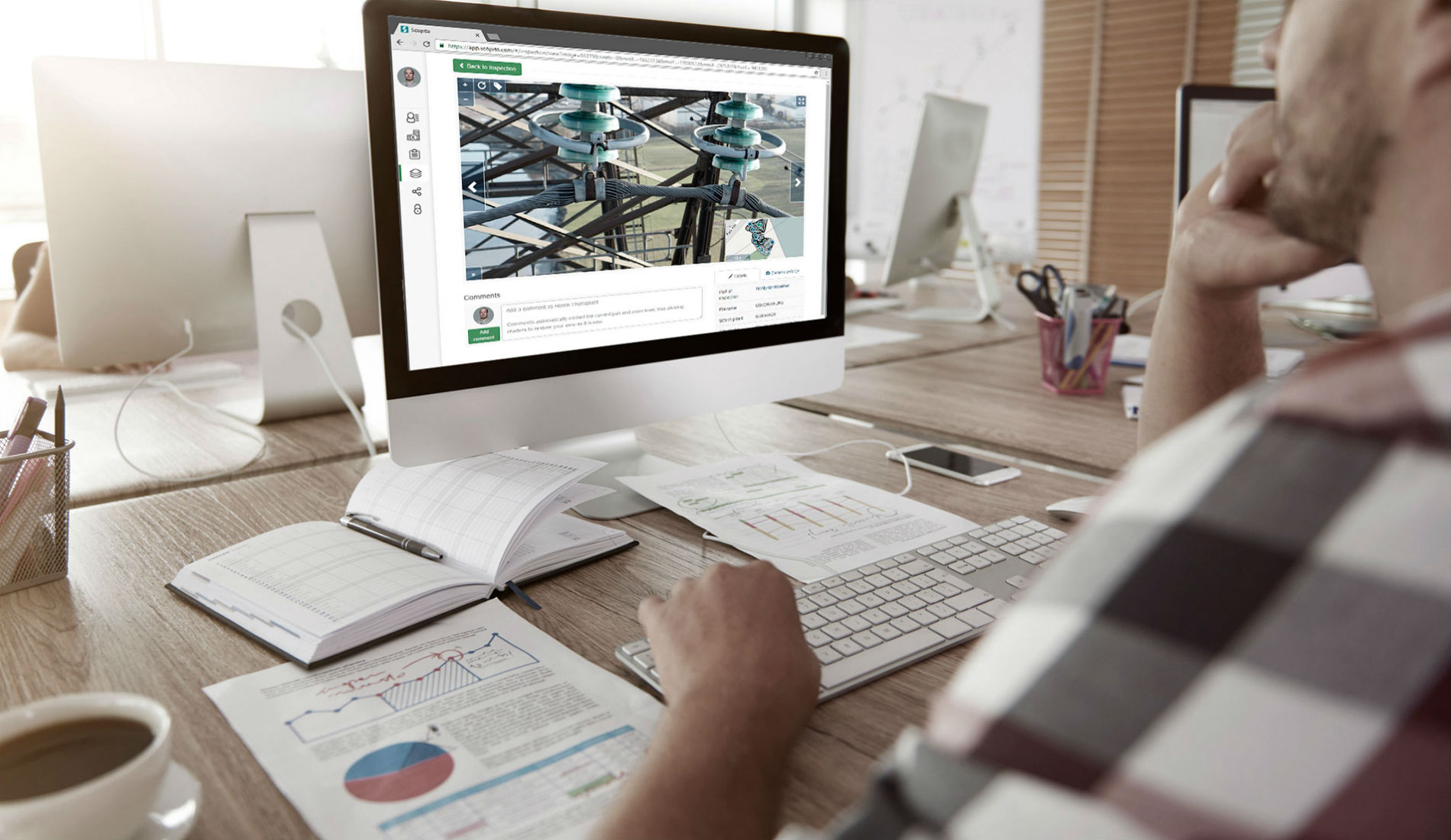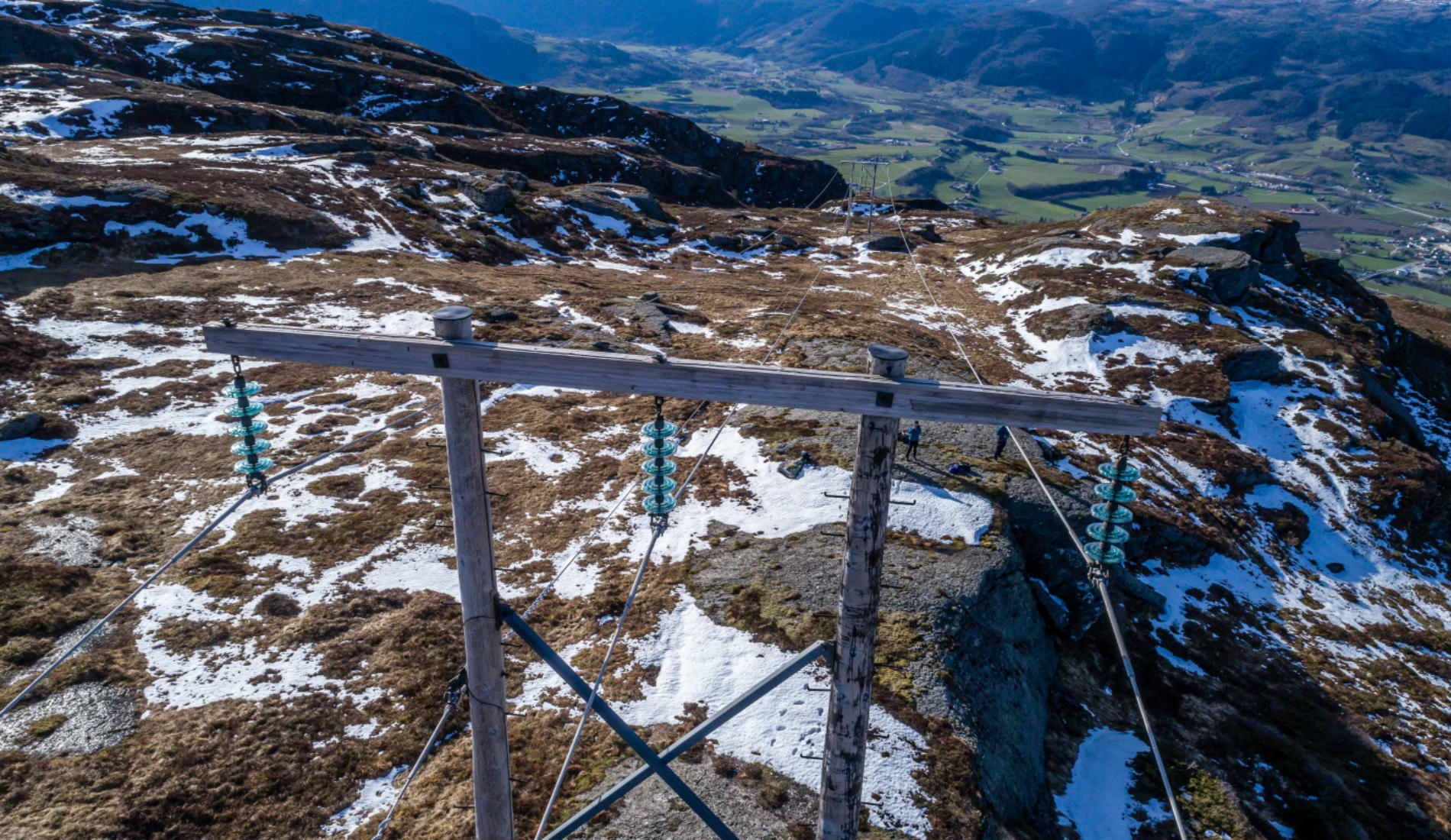 - We want to be the company that brings it all together. We believe that the way that Scopito can become the most successful is by limiting our focus to the things that we are the best at and sharing the cake with other organizations that know how to bring something relevant to the table. So far, for example, we cooperate with Birds.ai on enabling automatic analysis for different assets, utilizing Birds.ai's clever algorithms in conjunction with our awesome visualization platform.
Throughout the workshop we discussed what is the most important aspect we want to communicate; that we can save organizations time and thereby money on their data analysis; that we are the leading company in visual inspections (not 3D or mapping); that we are building towards a future of automation; that we are the ones that bring together the companies in the industry; or that we are visualizing inspections (which can be important to be clear about since some people that haven't tried Scopito yet say "that's fine, but we're using Dropbox for that"!).
In the end, we concluded that it probably was not possible to create a short tagline that fully explained what Scopito is and how we can save people money. Instead, we ended up with a phrase that revolves around:
- that we are the leading our field
- the future (of automation and data management)
- bringing together companies in the industry (instead of competing on the same parameters)
- Scopito is not the same as Dropbox!
Drumroll, please.
The tagline we came up with is...
Building the future of visual inspections
---