Editorial Feature
---
SkyWatch.AI: App for On Demand Drone Insurance
Published October 16th 2018
Words By: SkyWatch.AI ©
SkyWatch aims to create innovative, easy-to-use tools that empower drone operators to fly safely, manage their flights seamlessly, and make sure they are insured at a reasonable price.
With SkyWatch.AI, drone operators can fly with peace of mind with simple, fast and transparent drone insurance coverage.
The mobile app allows you to precisely plan your flight, avoid potential hazards in real-time before lift-off and fully customize your policy.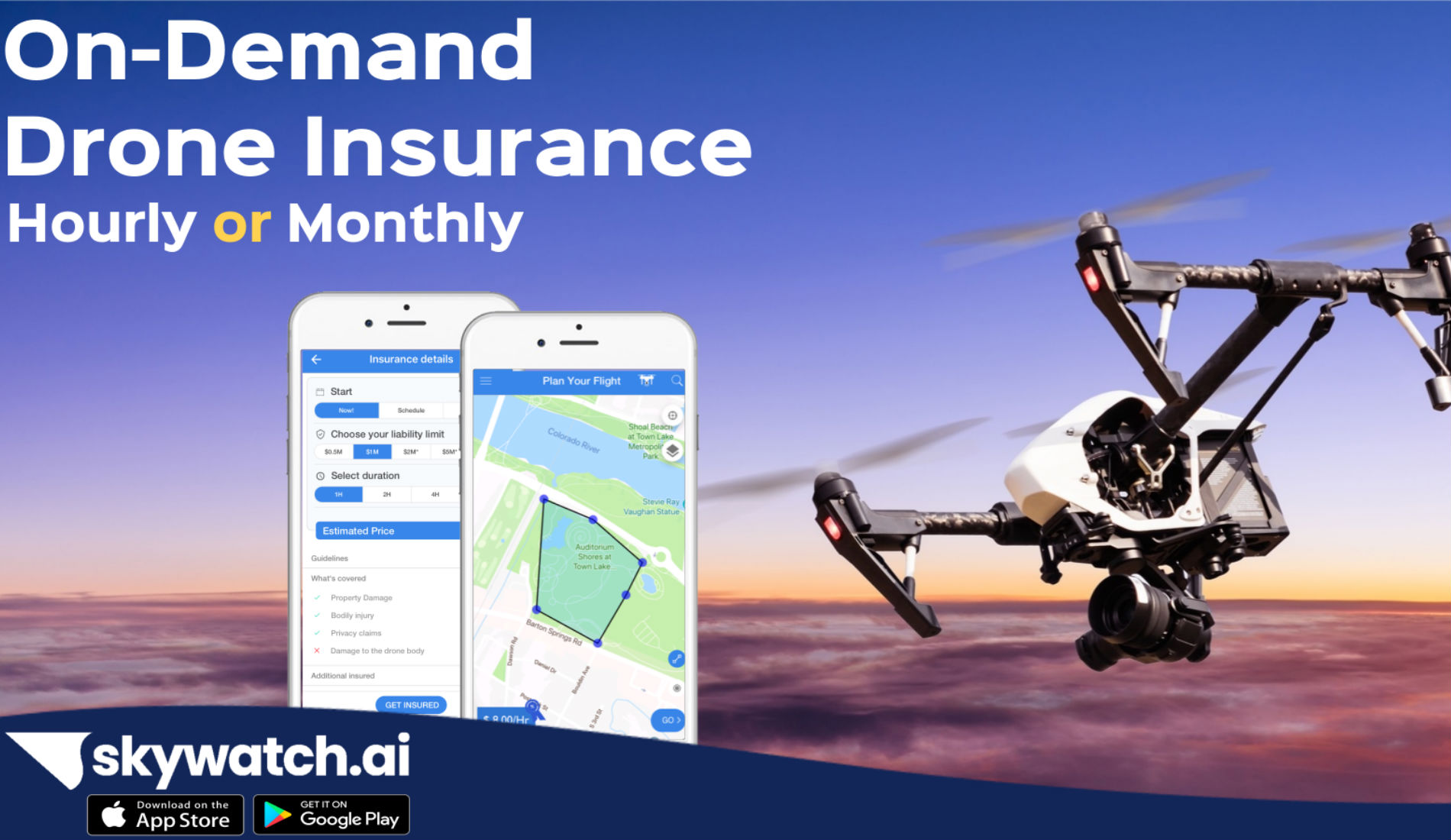 This way you're only priced for your needs, it's instant, and it's easy-to-purchase, not to mention you can save up to 50% on your premiums just by flying safely! Hence the slogan, Safer Pilots Pay Less!
SkyWatch.AI is available for all iOS and Android mobile devices and tablets. Download the app here
For more frequent flyers such as commercial drone operators, contractors, and fleets, SkyWatch Plus offers a monthly insurance plan with coverage across the entire US.
"With this new addition to our platform, pilots have the freedom to choose between our on-demand hourly plan, and a monthly subscription and switch between them as they wish." said Tomer Kashi, CEO of SkyWatch. "Our simple, fast and transparent solution provide pilots the ability to pay exactly for what they need, precisely when they need it. Making the SkyWatch's platform suitable to all drone operators from occasional users to large fleets and enterprises".
SkyWatch.AI's app offers additional tools for professional drone operators including in-app DJI compatible flight module, LAANC access and DroneDeploy seamless integration.
Stay tuned for many more drone features & insurance products to come!
---