Editorial Feature
---
The 2020 African Drone Forum has an ambitious goal
The 2020 African Drone Forum comprises a Symposium, Expo and Flying Competitions, which will take place in Rwanda. The Symposium and Expo will be taking place in Kigali from February 5 to 7, 2020. Competitive flights will commence on February 8, 2020.
Emerging technologies can play a vital role in improving the lives of people in hard-to-reach rural communities across the continent, increasing resilience, and leapfrogging existing infrastructure to deliver significant socio-economic benefits. The African Drone Forum is a timely multi-stakeholder engagement programme that will take place in 2020 in Rwanda, a country already using drone technology to improve the lives of its citizens. This Forum will showcase the latest drone technology, convene experts and regulators together in a Symposium, and challenge drone companies to take part in flying competitions with real-world elements.
Competition Background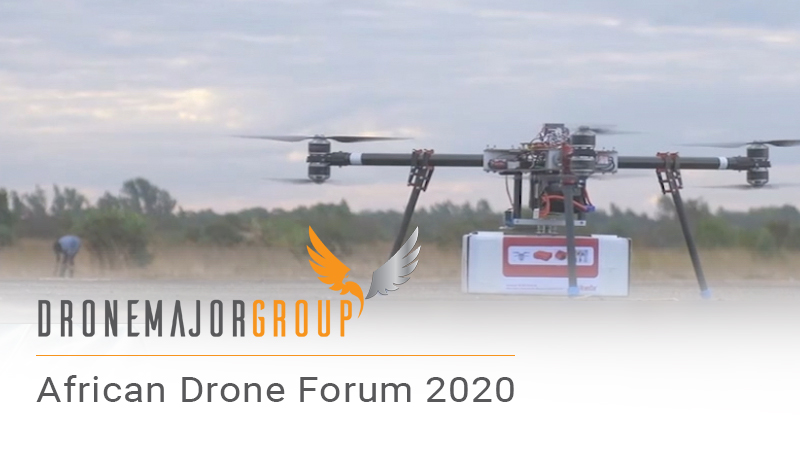 The Lake Kivu Challenge Organizing Committee invites UAS companies (manufacturers and operators) to help advance the safe implementation of electric cargo UAS transport, digital aviation solutions and related infrastructure in the Lake Kivu Region in Rwanda. Companies must fulfill the minimum requirements in order to participate in one or several of three competitions that are designed to push the boundaries of and demonstrate the current state of electric VTOL UAS technology for African markets. The aim of the competitions is to identify contractors to provide delivery and mapping services around Lake Kivu, specifically around the Karongi District.
Who is involved
All flying competitions in the LKC are open to companies that fulfill the rigorous minimum requirements and that are committed to advancing the use of cargo drones and mapping drones in the Karongi District, Rwanda, and Africa.
Activities
Be a contestant to demonstrate drone operations, provide presentations at the expo and / or symposium, exhibit technology, respond to questions from participants. Engage in stakeholder dialogue and networking with high-level decision-makers around expanding the use of UASs in Rwanda and Africa.
Why participate
Win a contract for cargo delivery services using drones or data collection and mapping services;
Support the integration and use of drones to improve information, supply chains and logistics in Rwanda and the Region;
Media exposure;
Brand placement and visibility;
Gaining experience operating in challenging environments;
Be an active driver and shaper in a community of practice that advances thoughtfully the application of UASs to improve supply chains and advance sustainable economies in Africa.
***If you wish to showcase your company, products, news or press releases then why not apply for supplier status today and join the Drone Major Supplier Family - https://dronemajor.net/apply-for-supplier-status
---