Editorial Feature
---
The Future of Autonomous Air Travel is Here
Published January 18th 2019
Words By: Drone Major
eVTOL - The Future of Autonomous Air Travel is Here
Just a few years ago, journalists, tech specialists and the general public alike were fantasising at the revolutionary idea of flying to work, to the airport, to the grocery store even. Ultra-innovative companies, like Uber, capitalised on and even glamorised the idea of autonomous air travel. Despite unrealistic action plans, these high-tech transportation alternatives wielded hearty promises: a decrease in traffic congestion, less air pollution, safer cities. These promises were just futuristic aspirations, the majority thought.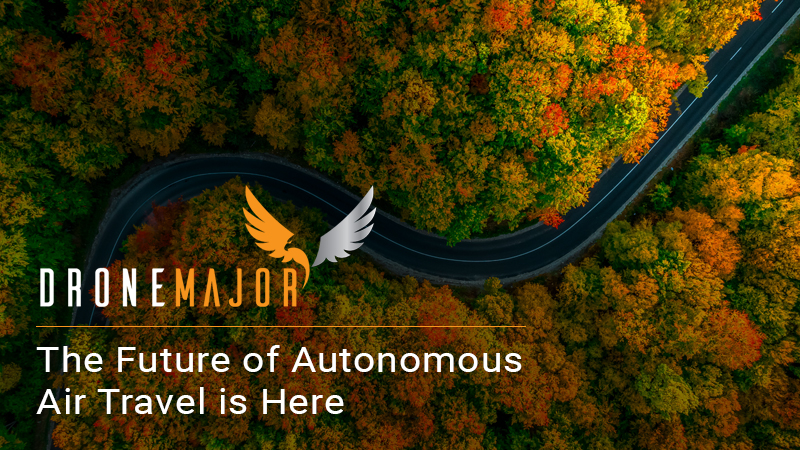 Fast-forward to 2019, the eVTOL (electric vehicle take-off and landing) market is on the verge of a technological breakthrough. Whilst the majority dismissed the idea as surreal, Volocopter (an eVTOL industry leader) researched, strategised, prototyped and tested. "The best way to predict the future is to invent it," Volocopter declared. Today, only a few years after its first conceptual mention, eVTOL has claimed a place as one of the most promising (and advantageous) drone innovations. Companies, such as Volocopter, are even nearing the test flight stage, proving that the future, once dismissed, is happening now.
Volocopter credits the steady increase in metropolitan populations as one of the main components supporting the commercial implementation of a cleaner, faster and safer transportation method. Their product, the Volocopter 2X, is the world's first passenger ready and entirely electric eVTOL. Featuring 18 rotors and one simple joystick, Volocopter 2X is a solution that is among the more advanced in both quietness and safety.
Although a commercial roll-out is on the horizon, the sceptics have not entirely disappeared. Some experts argue that, at their current state, most eVTOL concept designs are impractical – flight times are too short, passenger capacity is limited, air space restrictions are too dense. Drone Major Group argues the contrary: eVTOL technology, like any new product, requires practice to make perfect. And, in this case, "perfect" is lifechanging.
Drone Major Group is here to help you leverage eVTOL technology within your organisation. The landscape of urban mobility is changing, are you? 
For more information on Drone Major Group's consultancy services, click here.
---