Editorial Feature
---
Thousands of manufacturing and building drones could boost GDP by £8.6bn
Published May 29th 2018
Words By: Joseph Flaig
Thousands of drones could fill the skies above building sites and factories over the coming decade, boosting the UK's GDP by £8.6bn.
The construction and manufacturing sector could save up to £3.5bn from widespread introduction of the machines, a report from accountants PwC found. Throughout the whole economy, Skies Without Limits forecast a £42bn GDP increase by 2030, with more than 76,000 operator-controlled drones taking off.
The most common applications in construction and manufacturing will be monitoring and surveying building sites, infrastructure maintenance and stock-taking, the report predicted. Companies already commonly use unmanned aerial vehicles (UAVs) as cheap and efficient tools for tracking construction progress and checking wear and tear on installations such as wind turbines.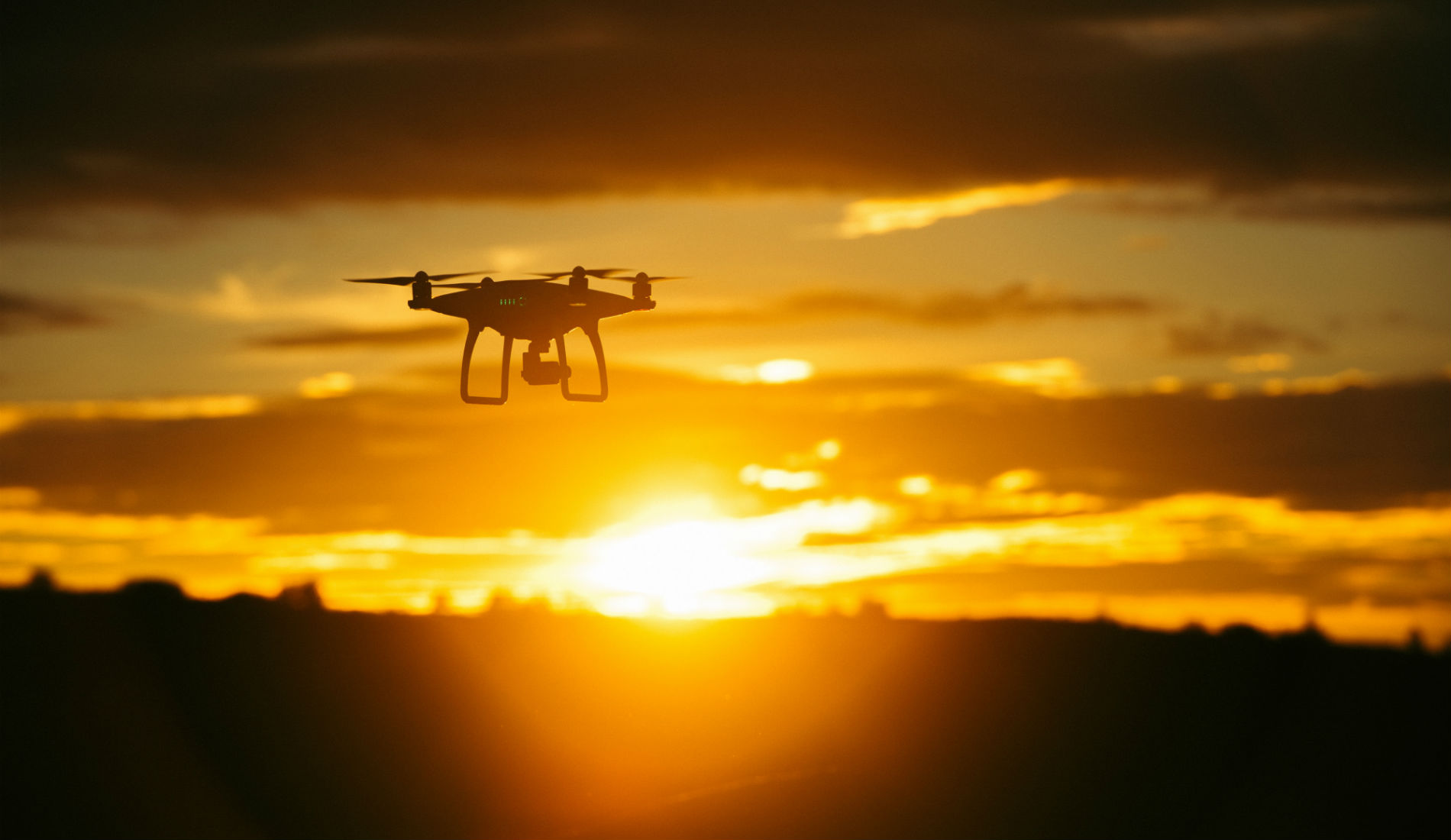 Andrew Watts from building engineering firm Newtecnic also previously told Professional Engineering that drones will physically interact more with customisable buildings, using appendages to attach to and work on drone-optimised facades. UAVs using machine learning could replace human workers in the risky and expensive work, Watts predicted.
A nationwide fleet of up to 4,800 flying drones in the sector will provide "golden records" of activity, said Rob Walker, PwC's UK engineering and construction leader.
"We are already seeing tangible benefits from users," he said. "Survey times can be around 400 times faster than traditional methods, costs reduced by as much as 40%, and data can be shared via the cloud… anywhere in the world. This enables faster decision making, and people can be freed up to focus on higher-value work – and this is just the start of our 'drone journey'."
Other devices like wheeled robots and autonomous underwater machines are also making an impact, said Robert Garbett, founder and CEO of Drone Major Group, which promotes and links companies using drones worldwide.
"The drone industry is far larger than air drones, it is all autonomous and remotely-controlled systems," he told PE, referencing an offshore construction project using different drone systems for tests and inspections. Taking all devices into account, he said the number of drones grows much larger than the PwC forecasts. 
"One of the key barriers, and it won't be a barrier for much longer, is the ability to fly beyond line of sight," he added. Garbett, who is also chairman of the British Standards Institution's drone standards committee, has met with the government to push for easier permissions for flying beyond line of sight – something he said the industry is also keen on.
Drones "have the potential to offer a powerful new perspective for businesses across a variety of industries, delivering both productivity benefits and increased value from the data they collect," said Elaine Whyte, UK drones leader at PwC.
Companies should invest now to help the UK lead the way with the technology, she added, predicting an established market across many sectors within the decade. She also called for drone regulations to advance, but called the draft Drones Bill a positive step.
"In order to realise the full potential from drones, the immediate focus must be on developing society's confidence in the technology to help drive acceptance and increase adoption," she added. "While drones are often currently viewed as more of a toy, by combining this emerging technology with the right business understanding and human insight, there is a huge opportunity to help solve some of business and society's most important problems."
Joseph Flaig is the News & Features Reporter of Professional Engineering Magazine.  The views expressed are personal. View source.
---