Editorial Feature
---
UKRSPECSYSTEMS PRESENT THEIR UPGRADED PD-1 UAS AT UMEX 2018 IN ABU DHABI
Published March 18th 2018
Words By: Jacob Cereteli - UKRSpecsystems
Ukrspecsystems took part in the UMEX 2018 show in Abu Dhabi where they presented the new PD-1 UAS with new features and capabilities, including it's VTOL module. PD-1 VTOL generated a large amount of interest and collected many positive feedbacks from representatives of armed forces of different countries and also from our partners in UAV industry. Several agreements on further cooperation were signed right on the show.
Originally PD-1 was a fixed-wing drone with runway takeoff and landing. As we wanted to simplify the operation of the drone and make it easier to use we changed our concept and converted PD-1 to a modular platform that can be easily customized without any special tools right in the field.
Today PD-1 UAS offers multiple options in terms of launch and recovery: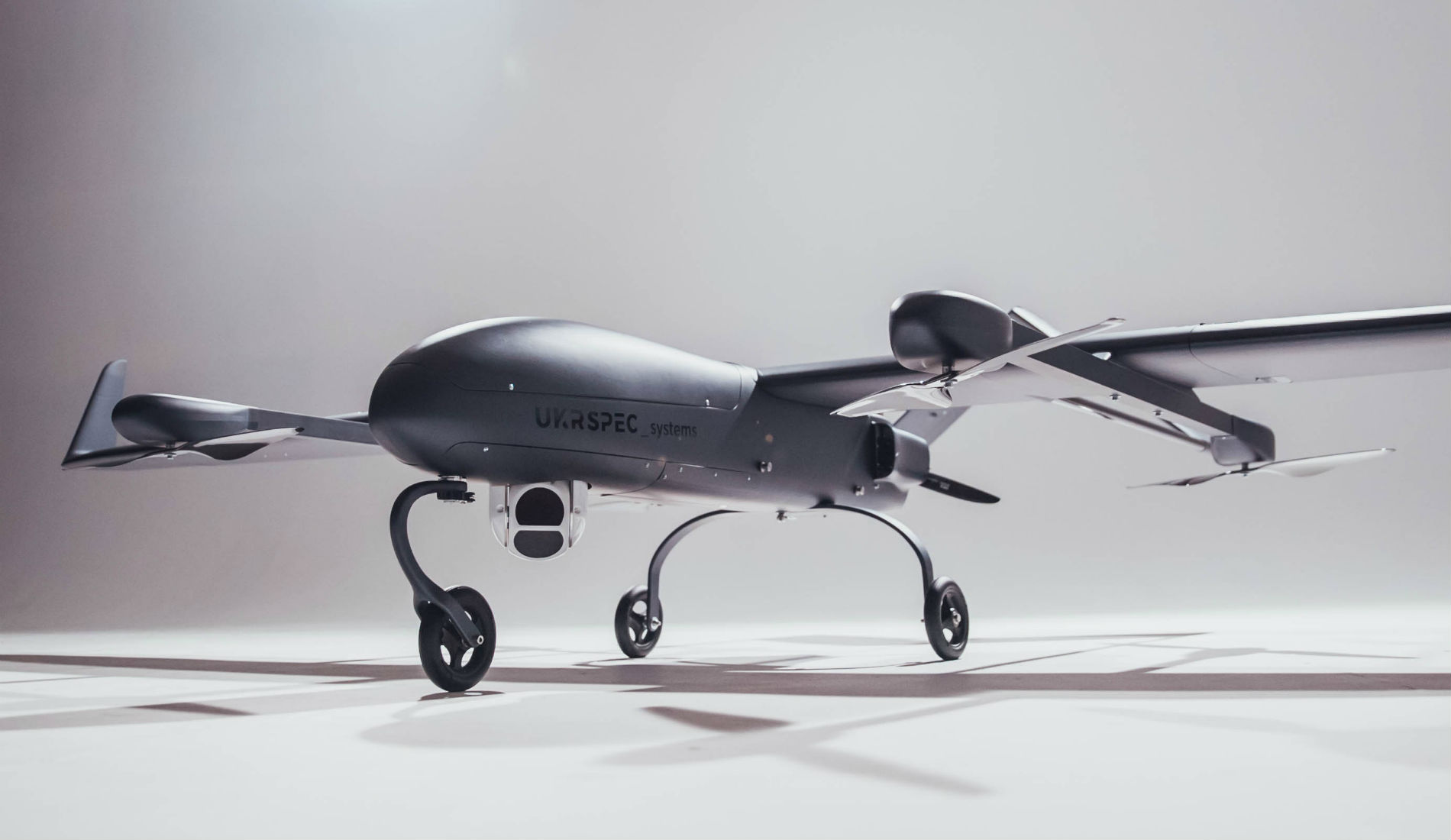 1. Vertical takeoff and landing;
2. Catapult launch and parachute recovery;
3. Runway takeoff and landing.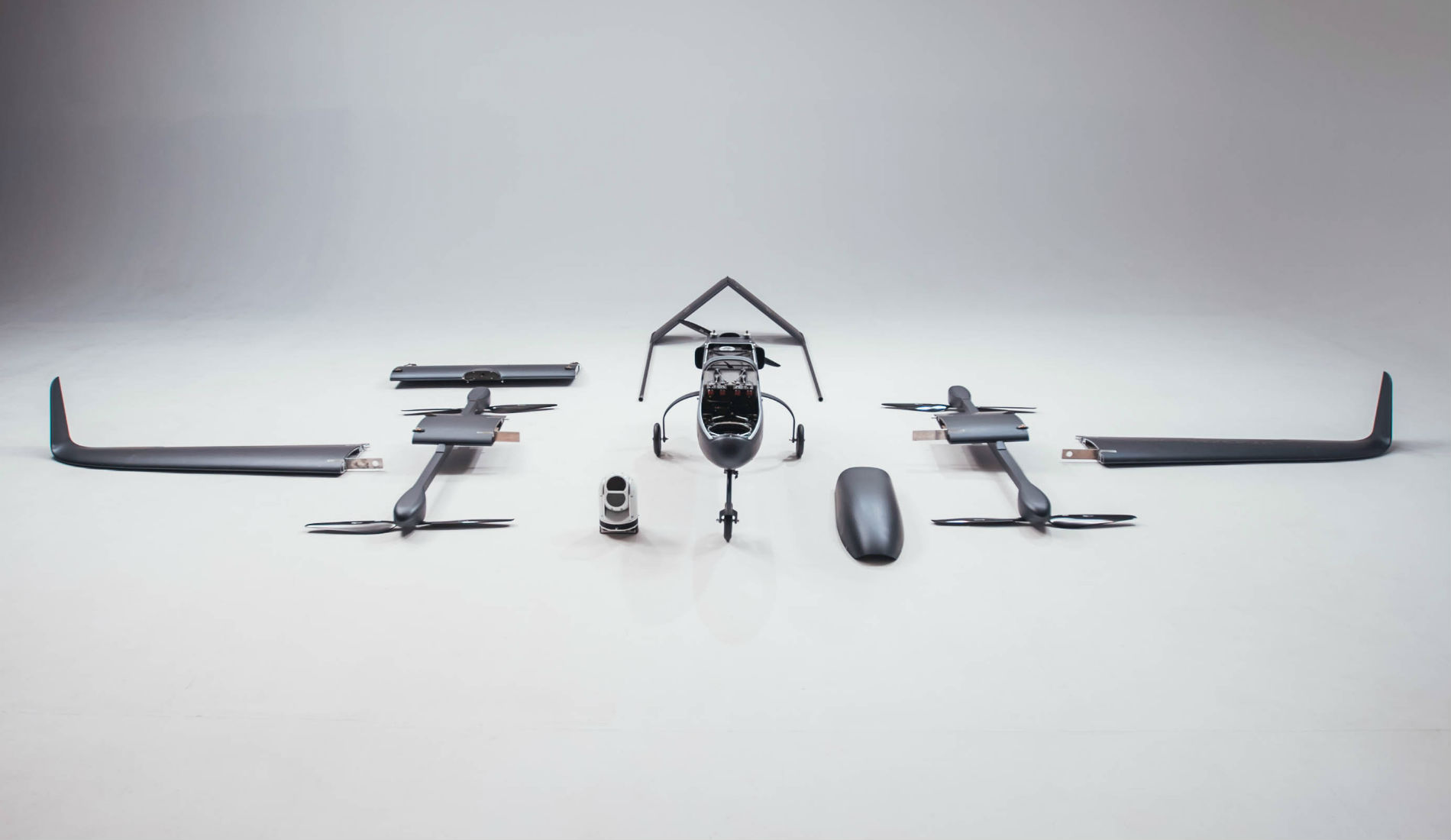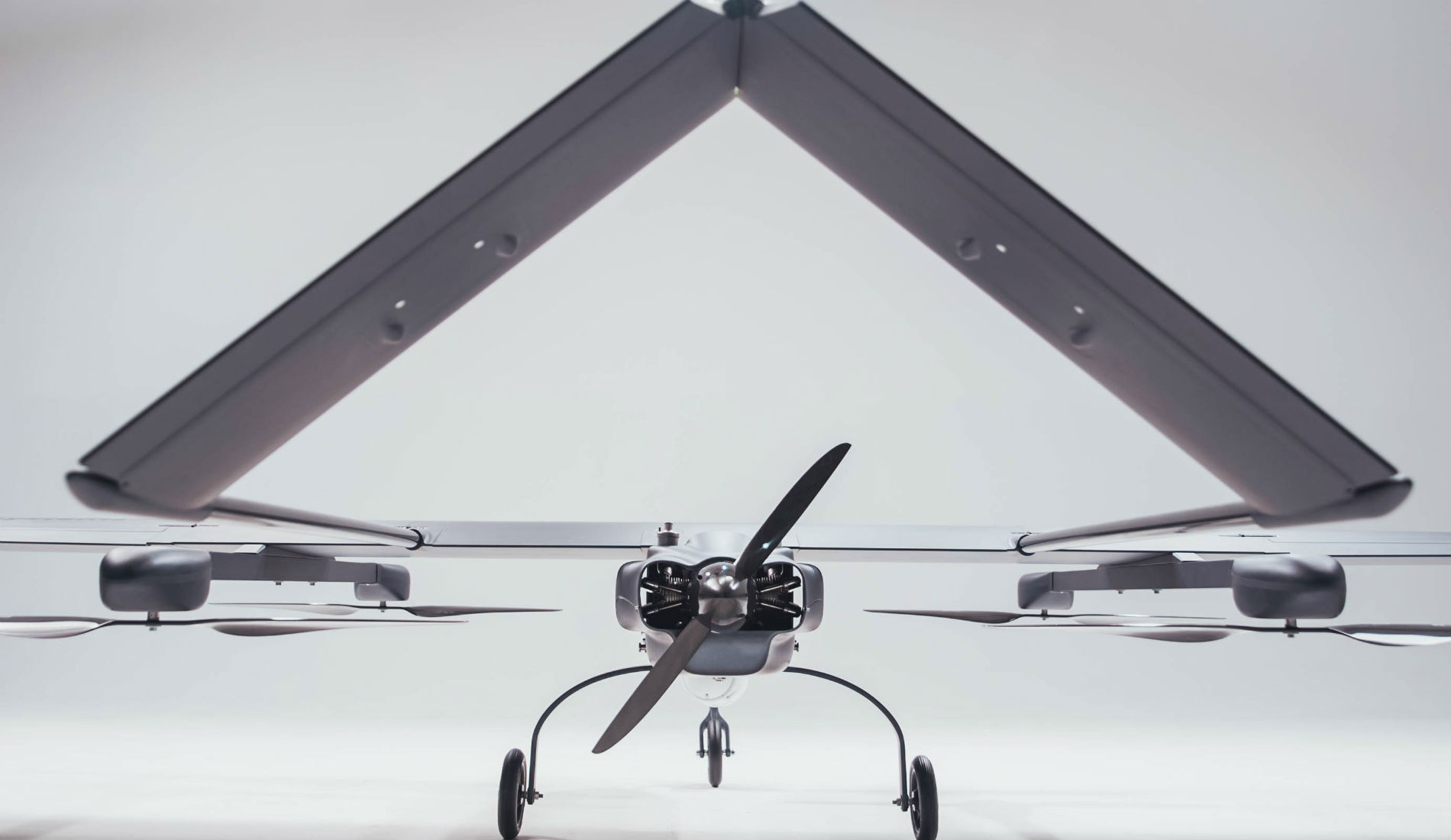 Same airframe – multiple possibilities. Ready for land and maritime applications.
Our latest add-on to PD-1 is VTOL module, which gives you even more freedom in your missions.
We have focused on VTOL technology since in our opinion this is the future and affordable, reliable and highly customizable VTOL fixed-wing drone as ours PD-1 is real game-changer on the market.
With VTOL kit installed on PD-1 drone, its wing-span becomes 5 meters. It is able to stay in the air for 10 hours with 7 kg of payload and a full tank of fuel. Takeoff, flight and landing are done in completely automatic mode. It does not require a lot of space, so maritime missions are now possible as well and you can even take off from a ship.
Assembly from the box takes less than 5 minutes.
Another great thing is that having one platform reduces costs and time for training, operations and maintenance because your teams are trained to use one single aerial platform.
We have a full range of payloads as well.
EO/IR gimbals with target tracking, digital video stabilization, coordinate detection and other features.
Photomapping package for aerial photo shooting.  We also offer a software that allows to upload all photos and flight log, analyze all photos, put a mark on "interesting objects" and generate a standard report.
And of course package deliveries. With our new module, you can deliver packages up to 7 kg. It can be either in one piece or in a separate container dropped with a parachute. Possible applications are endless - emergency response, fast medicine delivery to remote areas, fast supplies and ammunition delivery, etc.
PD-1 UAS is created in order to operate in the harsh environment and packed with security features. All communication lines are encrypted and jam resistant. In case of jamming of navigation, signals drone can make its way back to the launch point completely autonomously.
PD-1 VTOL fixed-wing UAS is heavy-duty, easy to operate, multipurpose solution for those who are looking for a reliable tool to get their job done.
---