Editorial Feature
---
Using Drones to Build Smarter
There is a common saying among many city-dwellers that within the year there are truly only two seasons: winter and construction. As we enter June, it is safe to say that construction season has officially commenced.
The construction industry continues to capitalise on the need for new space – both commercial and residential – throughout metropolitan cities and suburbs alike. In London, for example, it is almost impossible to walk more than a few minutes without encountering a worksite for a new building, a renovation project, even several entirely new communities from major developers like Ballymore
Construction ventures are complex, long-term and often costly undertakings; therefore, the strategy supporting them must be reliable, sustainable and efficient. We are seeing traditional methods give way to more technologically advanced options, providing both the technology providers and the construction companies with mutually beneficial opportunities for growth.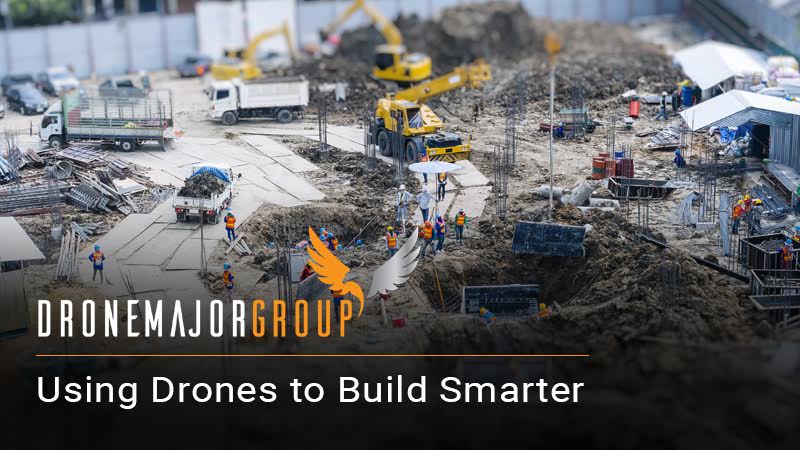 The applications of drone technology within the construction sector are full circle. From initial land surveying and worksite security to the transportation of materials and continued inspection, drones can improve the efficiency and safety of construction projects at all stages. One of the most beneficial insights drones can offer is immediate, accurate data collection and analysis. Unlike traditional, manual labour construction methods, drones equipped with high-tech software and sensors can – without human error – measure, photograph, analyse and even sample materials in a safe, reliable manner. Data collected via drones can be transmitted in real time, meaning the developers, engineers and builders can have a consistent, updated record of the necessary information.
While improving the technology of a construction company is a great way to improve accuracy and efficiency, the implementation can be challenging. TEAL Consulting, a Drone Major supplier, has notable experience assisting large scale companies in modifying, improving and sustaining their current business model – addressing major bottleneck areas and consulting on the various technologies or internal processes that could be integrated to achieve desired levels of KPI or ROI.
To learn more about TEAL Consulting, visit their Drone Major profile. 
TEAL Consulting will be exhibiting at this year's South West Construction Excellence (SWCE) Summit on 14 June 2019 at Ashton Gate Stadium, Bristol. To learn more about the event, please visit their site.
---