Editorial Feature
---
Safety First
As a drone and counter-drone advisory company, Drone Major Group has come to realise that among the global public there is a significant lack of understanding of what precisely a drone is and how drone and counter-drone technology can improve both business processes and ordinary daily life. Where there is a lack of understanding, there also tend to be common misconceptions, negative perceptions, errors in thinking. Drones are not only small, flying, parcel delivering machines – drones are unmanned vehicles, autonomous ships, flying cars, remotely controlled submarine technologies… and that is just to name a few.
Addressing the misconceptions associated with drone and counter-drone technologies is a multifaceted process. The means include educating individuals on the technologies, showcasing possible applications, promoting policies, procedures and standards and, most importantly, encouraging safe integration and operation. As a first mover, Drone Major Group works hard to overcome the challenges associated with changing public perception. We believe that before the technology can operate, the baselines of sufficient policy, procedure, standards and safety must be in place. For this reason, we are excited to announce our partnership with Drone Safety Services – a leading provider of drone operators' safety materials and author of The Drone Safety Handbook.
The Drone Safety Handbook is the first of its kind. Available as both a traditional book (hard or soft cover) as well as an e-book, the text guides the reader on many necessary aspects of safe drone operations – for recreational, commercial and experimental operation. The Drone Safety Handbook is designed for global applicability, meaning the information, lessons and practical guidelines can be easily adapted to fit the standards and regulations of whichever country the reader resides. Some of the topics addressed include: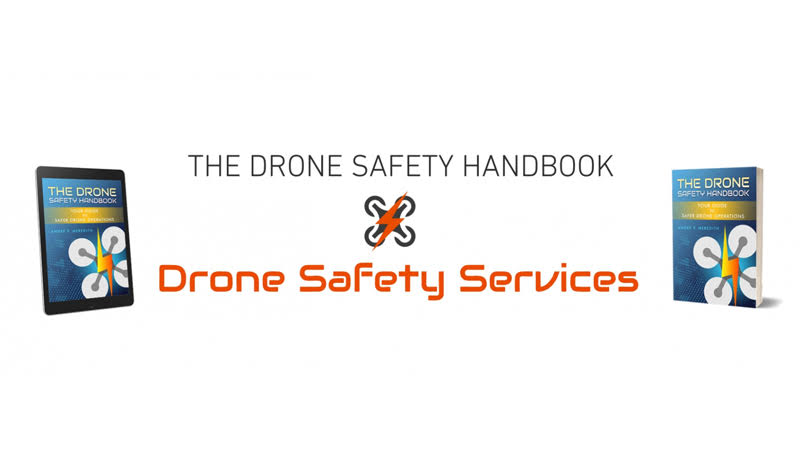 Civil Drone Uses
Airspace
Terminology
What is Safety?
Risk Assessment (Commercial, Recreational, Experimental)
Drone Test Sites
To learn more about Drone Safety Services and The Drone Safety Handbook, visit their profile.
To order a copy of the text and view available safety templates, visit their website.
---