Editorial Feature
---
Delivering value through engineering expertise
DASIS (Develop and Supply In-Sync) is a supply chain management consultancy that offers UK SME's a secure and safe route to manufacture.  Together with a trusted consortium of supply partners, our dedicated team manages all aspects of the product manufacturing processes from concept to completion. The businesses we support operate predominately in the defence, automotive, aerospace and sectors.
A family of partners
DASIS holds a firm belief that companies thrive and grow stronger through collaboration. Through the consortium we offer a unified and bespoke service that ensures on time delivery of first-class products and components. It is a transparent and secure process that puts our clients at the heart of every project. With extensive knowledge of programme management, combined with hands on manufacturing experience, we are fulfilling a dream of synchronising UK supply chain activity.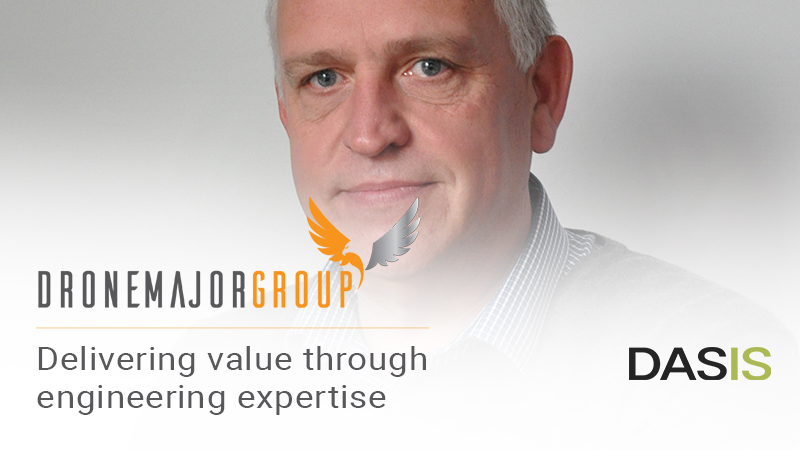 Our multiple manufacturing capabilities allow us to operate without constraint to ensure the most effective route to manufacture. The DASIS partners work across the manufacturing, material and service sectors ranging from CNC machining, composites, additive manufacturing, technical products, engineering services and consumable products.
Supporting customers
The DASIS team provides unbiased, expert advice to facilitate cost reduction initiatives and minimise lead times wherever possible. Together with our partners we deliver turn-key solutions rapidly and reliably without adding pressure to your internal resource. 
Clients benefit from a single point of contact for all their engineering, project management and manufacturing requirements. Our supplier communication is carried out utilising the safest of procedures with ongoing production status monitored and results shared with clients on a daily basis. This unique dynamic enables DASIS to be agile and responsive through a truly optimised service.
Engineering expertise combined with corporate strategy
Our team possess over 60 years of experience in the SME UK manufacturing and technology markets. Each one brings a deep understanding of the composites, defence, automotive and aerospace markets, and this is underpinned with engineering knowledge and corporate strategy. All three founders, Ian Wilson, Alex Beim and Ricky South have direct experience managing programmes with the UK's top manufacturers including the credited General Dynamics Land Systems – Force Protection Europe (GDLS-FPE) Foxhound project that has saved the lives of military personal in Afghanistan.
Supporting drone and UAV technology
Alongside our partners, DASIS is keen to play a major role in developing the UK drone and UAV market. These evolving technologies represent an unprecedented growth opportunity that we are delighted to support through collaboration with other likeminded, progressive businesses. Market study estimates that UAV production will increase from current worldwide UAV production of $5.6 billion annually in 2020 to $14 billion in 2029. DASIS believes with its unique manufacturing approach and technical capabilities this growth area will play a large part in our future revenue stream. Lightweighting and battery technology are key to UAV development, exactly the markets DASIS is aiming to support with our ever growing manufacturing capabilities.
-
We relish a challenge and welcome the opportunity to solve the most complex manufacturing problems. Please contact us to learn more about our services.
Ian Wilson, Managing Director
---