Editorial Feature
---
FUNDING AND SAVINGS IN ONE FELL SWOOP
Swoop is a business funding and savings platform enabling businesses to discover the right funding solutions across loans, equity and grants, and to identify and easily make savings - all in one fell swoop.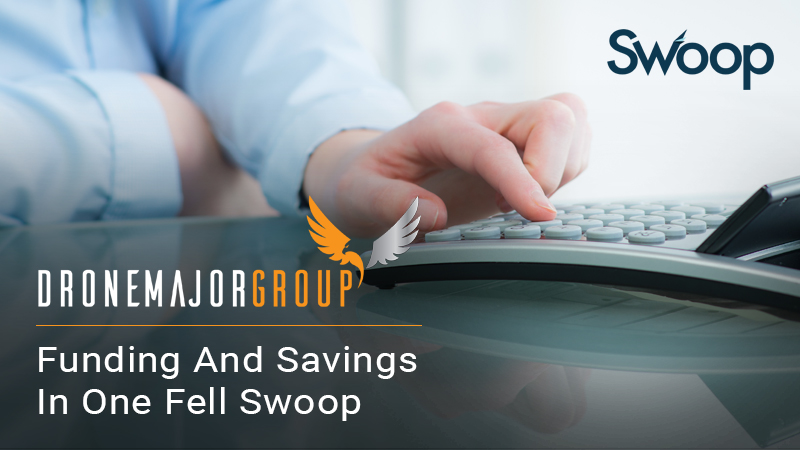 The Swoop platform simplifies and speeds-up access to finance for your business. The advanced algorithm analyses every opportunity available, so that you can be matched with relevant funding solutions in a matter of seconds. But Swoop is more than just a technology platform – we understand finding the right funding can be a daunting and complex process, so our team of experts is readily available to help manage your application from beginning to end. 
We work with over 1,000 funding providers from mainstream banks, alternative lenders, venture capital funds, SEIS/EIS funds, angel investors and grant agencies, meaning that whatever your funding requirement, we're able to offer a solution. 
You can keep track of the progress of your applications through your online profile, and receive notifications each time the next step in your application has been completed. But we're always only a phone call or email away.
Registration is simple, just complete a single form, once. Then leave it to us do the hard work. 
Swoop also allows you to find savings through our Open Banking technology (this is where major UK banks have enabled chosen providers such as Swoop to integrate with our clients' bank accounts to find them savings and help them switch to cheaper providers). So you can see potential savings and switch expenditure on banking, foreign exchange, utilities, broadband, mobile phones and insurance. All of this is done automatically through our technology coupled with our expert team.
LET SWOOP HELP YOU UNLOCK YOUR TRUE BUSINESS POTENTIAL.
---