Editorial Feature
---
Mira Early Adopter Program
To visionary UAV/RPAS pilots,
Mira cordially invites visionary UAV/RPAS pilots and entrepreneurs to join our early adopter program of the Mira Rotorcraft System. Take the opportunity to enrich your capabilities with this unique, versatile and UAV system!
Mira has developed, and is now poised to reveal, the Mira Rotorcraft — a conceptually-new, universal and modular unmanned aerial system. The unique Mira Rotorcraft has been purposely and strategically designed with unrivalled versatility, enabling the widest range of aerial tasks and missions to be accomplished using the same, single vehicle.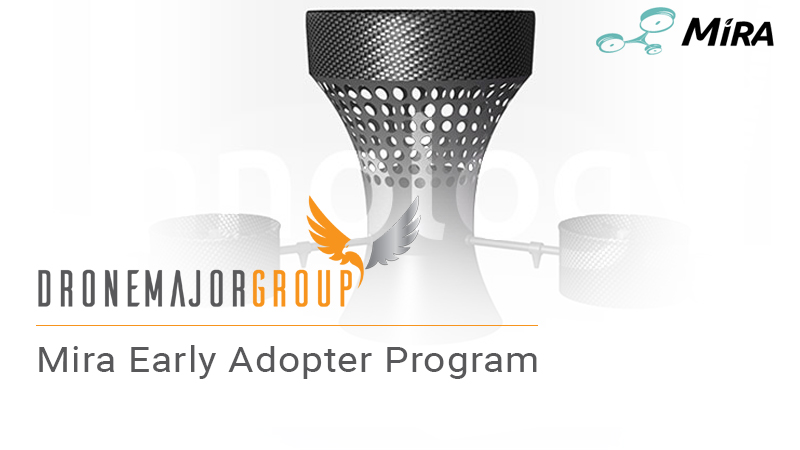 Our prototype Rotorcraft is flying and so we are ready to finalise the build and delivery of several Minimum Viable Product (MVP) of the Mira Rotorcraft - capable to fly for 6 hours over 360 km with 5 kg sensors, whilst versatile for the next mission of carrying a payload of 20 kg for 1.5 hours over 120 km. The MVP Mira Rotorcraft systems are planned to be delivered in Q3 2020.
We seek the assistance of early-adopter UAV pilots who, together with Mira, will help us to purposely tailor the Mira Rotorcraft for their prospective aerial projects and clients.  Only these early-adopter UAV pilots will gain the unique opportunity to perform the most lucrative commercial aerial projects for their end clients in 2020, using the Mira Rotorcraft with full legal and technical assistance by Mira. Plus, own company shares.
We warmly invite you to contact Thomas Tadrowski, the CEO of Mira, to discuss further details about this launch and get access to Mira White Paper and the progress status.
Faithfully,
Andrew Musinov & Thomas Tadrowski
Mira Robotics Corporation Pty Ltd,
ACN 620258415
Contact details for Thomas (Perth, WA, AWST timezone)
Phone/WhatsApp: +61 (0) 4213 26262
E-mail: [email protected]
***If you wish to showcase your company, products, news or press releases then why not apply for supplier status today and join the Drone Major Supplier Family - https://dronemajor.net/apply-for-supplier-status
---