Editorial Feature
---
New patented autonomous drone for pressure-regulating water tank inspection
New patented autonomous drone for pressure-regulating water tank inspection
 
Hokkaido Electric Power and ACSL have developed a drone capable of autonomous flight in a pressure-regulating water tank of a hydroelectric power plant, which is a non-GPS environment*
 
*Equipment for mitigating water hammer caused by sudden output changes such as power shutoff of a generator. It is a cylindrical structure with an inner diameter of several tens of meters and a depth of several tens of meters. Water hammer is a phenomenon in which a strong impact and high-water pressure are generated in the water pressure pipe when the water flow is suddenly shut off due to a sudden stop of the water turbine.
 
In order to fly stably, the drone uses the structure such as the riser pipe in the pressure-regulating water tank as a mark to determine the positional relationship with itself (patent pending: Japanese Patent Application No. 2021-000814).
The idea is to improve the utilization rate of hydropower, which plays an important role in decarbonization and to improve workers' safety.
 
For more info & to get in touch with HEP and ACSL, contact us at JUIDA.
(Japan UAS Industrial Development Association) official partner of Drone Major Group: https://uas-japan.org/en/‬‬‬
‬Japanese source: https://www.acsl.co.jp/admin/wp-content/uploads/2021/03/Reference-Development-of-Autonomous-Drones-for-Non-GPS-Environments.pdf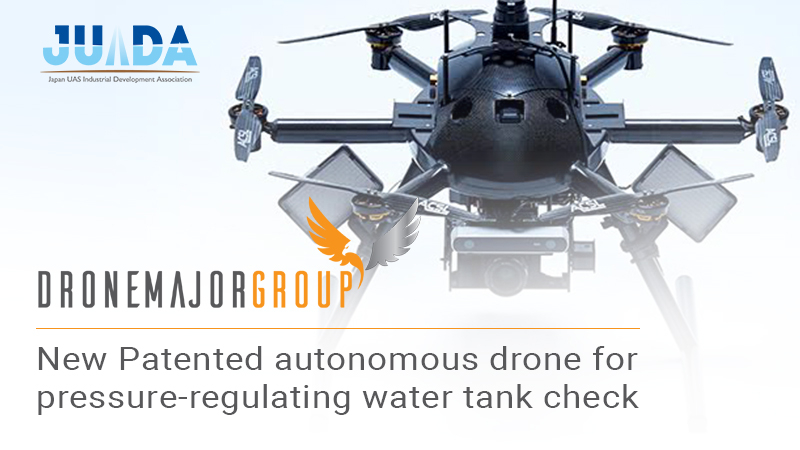 ---