Editorial Feature
---
SkyWatch.AI Announces New Partnership with AUVSI to Provide Certified TOP operators with Lower Drone Insurance Rates
Palo Alto, California, September 3rd, 2019 SkyWatch.AI Drone Insurance, a leading risk-assessment and InsurTech platform for the drone industry, announced today its partnership with AUVSI, the world's largest non-profit organization dedicated to the advancement of unmanned systems. With the rapid increase of commercial drone pilots, quality training and education are essential components in the safe advancement of the commercial UAS industry.

Through the partnership, drone pilots who complete AUVSI's Trusted Operator Program (TOP) level 2 and 3, will be eligible for lower insurance rates with SkyWatch.AI based on their flight experience and professional education.

"We are proud to team up with AUVSI and support TOP pilots" said Tomer Kashi, SkyWatch.AI CEO and Co-Founder. "In the past year, we worked closely with thousands of drone pilots from multiple industries throughout the US. It is clear to us that extensive education, such as that provided by TOP, is crucial in the development of a safer pilot community. Offering advanced and affordable drone insurance solutions to pilots with higher education and experience is our way of showing that we value their efforts."

"The TOP reflects levels of safety and competency protocols that are appropriate for everything from wedding photography to oil flare stack inspections," added Brian Wynne, President and CEO of AUVSI. "By providing UAS operators and the businesses they support, with a standard way to demonstrate proficiency, TOP will help ensure the safe and sustainable advancement of the unmanned systems industry."

About AUVSI

The Association for Unmanned Vehicle Systems International (AUVSI) — the world's largest non-profit organization dedicated to the advancement of unmanned systems and robotics — represents corporations and professionals from more than 60 countries involved in industry, government and academia. AUVSI members work in the defense, civil and commercial markets. 

For more information, visit AUVSI.org.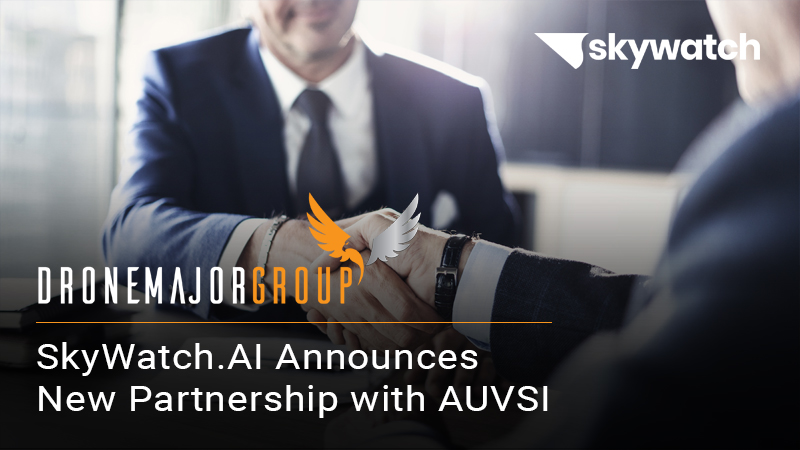 ---