Editorial Feature
---
The New Leadership Challenge
John Lowe's Experience has exclusively involved helping individuals and companies to improve their performance. He has interviewed over 30,000 candidates and at all levels, all of which has endorsed the premise that each individual and situation will require advice and solutions which are in sympathy with their personality, soft and technical skills, strategy and responsibilities.
The drone industry also incorporates great diversity in terms of environment whether it be air, ground surface and marine or underwater and involving various applications for data collection, imaging, surveillance, surveying or mapping.
This diversity presents exciting new opportunities whilst also presenting challenges to identify and follow the commercial "trending". The current people-distancing and restraint on personal interaction must create new opportunities and impetus for the drone industry. The remote-control aspect fits well with government dictates. The media is speculating on pandemic drones as Flying Doctors and conducting nightly food deliveries as much of the airspace is void of aircraft. Speculation perhaps but we know the potential for new applications is very real.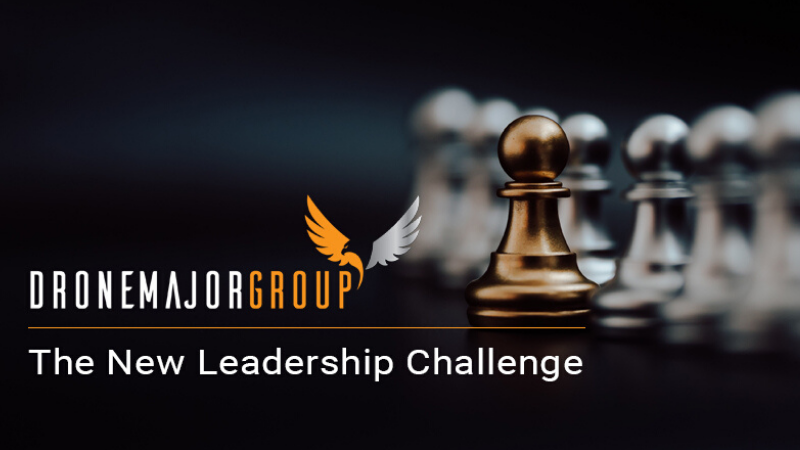 We say today's market place is short-termist where change is endemic and technology leads the way. Coronavirus will add a new dimension and the business disruption concept will take on a whole new momentum. Clearly some drone applications will fade whilst others will become a vertical market. It cannot be predicted at this stage where that growth will be. It is critical then to create a business model with the potential and flexibility to follow the market and exploit the new opportunities. Plan for the now and you are planning for the future.
Historically when he coached executives and entrepreneurs, career planning was the dominant focus. This has been superseded by individual and tailored personal development. Understanding your personality type and constantly developing news skills will mean that as your career takes many different pathways you will have the confidence to program your own satnav to manage the journey successfully.
John Lowe's publication The Psychology of Career Planning can be your personal coach and guide to help you successfully manage all the keys stages of your working life. Discovering your personality strengths and knowing your individual leadership style gives that extra confidence, particularly when having to make personal and challenging decisions.
---