Editorial Feature
---
VIZGARD: Practical AI Solutions for Defence and Security
Drone Major welcomes London-based SME VIZGARD to our roster of world-class suppliers. Their FortifAI computer vision software provides real-time intelligent tasking and alerts for drones and PTZ camera platforms. FortifAI's server runs in the background on PC, edge, and cloud platforms to offer C2 and GCS software an ever-growing list of AI-powered enhanced capabilities such as:
Market-leading counter-UAS detect/track/classify capability.  
Detection of people, cars, boats, drones, birds, planes and helicopters.
Cutting-edge single object tracking of any agile target with no model training required.
Real-time face redaction.
Electronic image stabilisation.
Precision drone landing on moving vehicles in GPS-denied environments.
Horizon tracking
VIZGARD's solution aims to significantly reduce time-to-market by streamlining the integration process with a browser-based test application, well-documented API and prompt technical support. Once deployed, they make it easy for non-technical operators to continue training their AI algorithm, ensuring optimum real-world performance.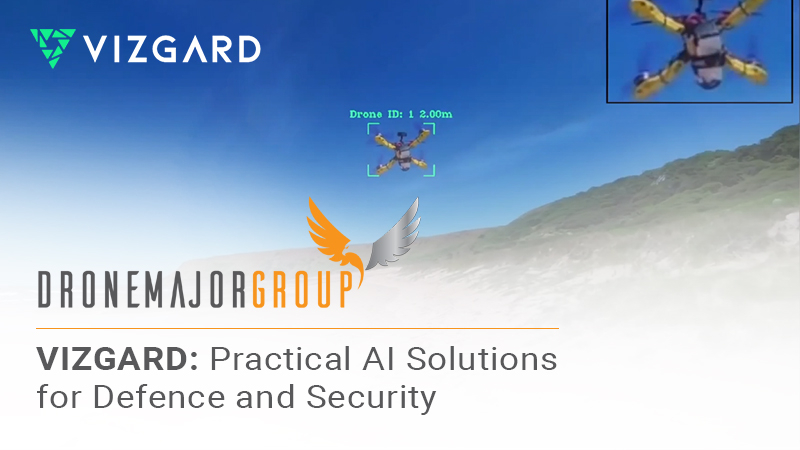 ---