Editorial Feature
---
How to Display your Drone Technology Safely
Drone Major is excited to announce a new addition to our supplier list: TentCraft. With their fully functional "Pop-up Drone Cage,", the US-based company has expanded to cover a global client base. TentCraft's Drone Cage allows companies to safely display their drones at exhibitions, conferences, trade fairs, to name a few. In a competitive market, allowing consumers to view your drones in action and see the unique features is an important advantage.
TentCraft's pop-up drone tent is easily transported, simple to set up, safe to use both indoors and outdoors and it is fully customisable with your company/organisation's brand colours or logo. With an average turnaround time of 5 days, a product set-up time of under 5 minutes (no additional equipment required) and various sizing options, it is obvious why TentCraft's services have been used by industry leaders like DJI and Parrot. Their product is waterproof and comes with a lifetime frame warranty.
In addition to drone containment cages, TentCraft also specialises in traditional event tents and signage. Their services are professional and entirely tailored to your unique vision and requirements – quality and satisfaction guaranteed.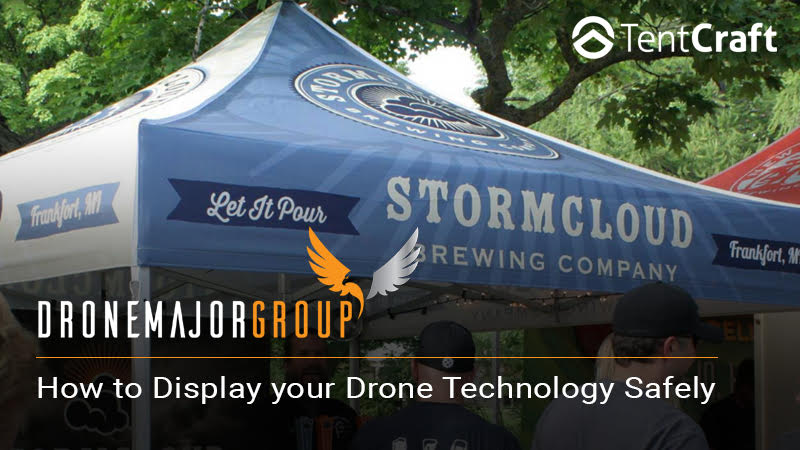 To learn more about TentCraft's "Pop-up Drone Cage" and other offerings, visit their page here. 
---