Editorial Feature
---
Successful development of an intensity measurement system using Kansai TV and drone
Kansai TV has developed a radio wave measurement system for terrestrial digital broadcasting using drones to measure the radio wave radiation pattern (graph of the direction and intensity of radio waves emitted from the antenna) of TV relay stations in Japan.

An intensity measuring unit consisting of a PC & an intensity measuring instrument is connected to the communication port that normally connects the camera, and GPS data (flight position and time) obtained from the drone during flight and the intensity measuring instrument are connected. By transmitting the electric wave strength obtained from the above to a tablet on the ground via wireless LAN, the measurer can check the radio wave emission pattern directly after the flight by a simple menu operation.

In the verification flight, the practicality of this system was confirmed by measuring the radio wave radiation pattern in the horizontal direction at the same time as the visual inspection by the drone camera at multiple relay stations.

It aims to contribute to daily inspections & to the quick restoration of broadcasting in the event of a disaster.
For more information, contact us at JUIDA (Japan UAS Industrial Development Association) official partner of Drone Major Group: https://uas-japan.org/en/
Original source in Japanese:
https://www.ktv.jp/info/ktvinfo/2020/20201005/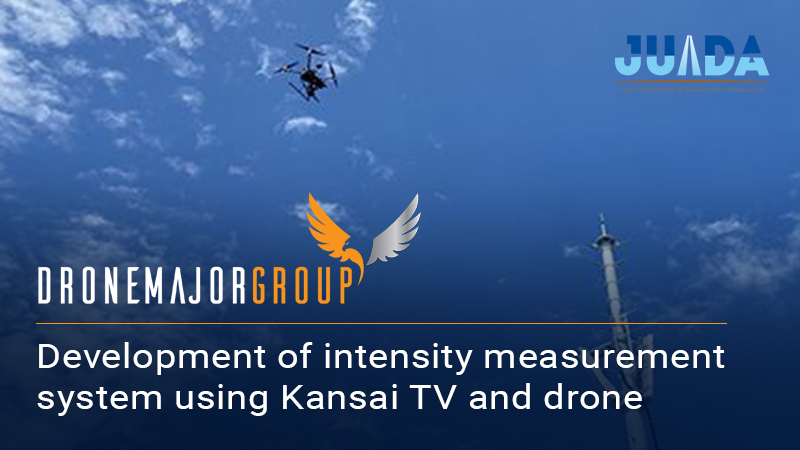 ---